WiSP Information Update


WiSP32 program and the operation guide
and Satellites information update

Edited by JE9PEL / Mineo Wakita

Since 8 Jul 1993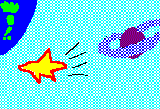 Title : Shooting star
Painted by Mika Wakita, 6 ages (1998)

WiSP32 is a new satellite communication program on WindowsXP.
In this Home Page, I will announce the most update of WiSP32.
And I offer the several satellite programs of my own writing,
and I publish the update and the data from all Satellites.


Update : May 27 (Fri), 2016

CADRE, MinXSS, Nodes, STMSat-1
Argentina satellite NuSat-1/2 (LUSEX)
BEESAT-4, BIROS, Max Valier, etc.

Satellites telemetry and analysis

Satellite related contents

WiSP information update

Satellites frequency

CO-65 earth

XI-V earth

XI-IV earth

NOAA weather

Meteor-M N2 weather

Terra/Aqua/Suomi-NPP earth
                                                                                                                                      bottom


 
 Satellites Telemetry and Analysis Update


  Sputnik-1                The first satellite, Sputnik-1
  MIR                      MIR information
  ISS                      ISS How to use UNPROTO and PMS etc.
  NOAA                     NOAA Satellites
  AO-07 (Oscar-B)          AO-07, Lazarus since 1974!
  AO-10 (Phase-3B)         FFTDSP images with a program
  UO-11 (UoSAT-2)          telemetry analysis with Uo11DEM
  RS-12 (Sputnik)          CW telemetry format
  RS-13 (Sputnik)          CW telemetry analysis
  AO-13 (Phase-3C)         loop test
  UO-14 (UoSAT-3)          digital loop test and report
  RS-15 (Sputnik)          information
  RS-16 (Sputnik)          CW telemetry format
  AO-16 (PACSAT)           Reconfigured
  DO-17 (DOVE)             telemetry analysis with DXTERM
  LO-19 (LUSAT)            telemetry with WiSP32 / Eclipse
  FO-20 (JAS-1b)           PSK heard
  RS-20 (Mozhayets)        Russian "Mozhayetz" launched
  RS-21 (Sputnik)          CW telemetry format
  RS-22 (Mozhayets)        Russian "Mozhayetz 4" CW
  UO-22 (UoSAT-5)          digipeater and telemetry etc.
  KO-23 (KITSAT-A)         analysis with WiSP-TLM
  KO-25 (KITSAT-B)         analysis with WiSP-TLM
  RS-25 (Mozhayets)        Russian "Mozhayetz-5" CW
  SAFIR-S                  information
  IO-26 (ITAMSAT)          telemetry files with WiSP32
  AO-27 (EYESAT-A)         telemetry files with Ao27TLM
  FO-29 (JAS-2)            PSK & CW format with Fo29TLME
  RS-30 (Yubileiny)        Russian "Yubileiny"
  TO-31 (TMSAT-1)          telemetry files with DTLM
  GO-32 (TechSat-1b)       telemetry files with TechTime
  SO-33 (SEDSAT-1)         telemetry files with SGS20
  SO-35 (SUNSAT-1)         analysis with WiSP32
  UO-36 (UoSAT-12)         telemetry files with DTLM
  OO-38 (OPAL)             telemetry files with EXTERM
  RS-39 (Chibis-M)         Russian "Chibis-M"
  AO-40 (Phase-3D)         Phase-3D (AO-40) various data
  SO-41 (SaudiSat-1A)      telemetry files with WiSP32
  SO-43 (Starshine)        telemetry analysis
  NO-44 (PCsat)            telemetry calculation etc.
  NO-45 (Sapphire)         carrier image and digitalker
  MO-46 (TiungSat-1)       telemetry files with WiSP32
  BO-47/48 (IDEFIX)        Wave, Tone, Breizh
  AO-49 (Rubin-2)          SAFIR-M telemetry decoded
  SO-50 (Saudisat-1C)      Saudisat-1C active, About SaudiSat
  QuakeSat                 QuakeSat KISS beacon
  AO-51 (Echo)             ECHO launched, TlmEcho, MixW2
  VO-52 (Hamsat)           HAMSAT launched
  Unisat-2                 Unisat-2 information
  PCSat2                   telemetry, digipeater
  UWE-1                    1200bps AFSK
  NOAA(-12,15,17,18,19)    Weather images with WXtoImg
  XO-53 (SSETI Express)    telemetry
  AO-54 (SuitSat-1)        deployed at 08:02, 3 Feb 2006
  CO-55,57 (CubeSats)      CUTE-I , XI-IV of JAPAN
  CO-56 (CUTE-1.7)         launch prediction and info.
  CO-58 (XI-V)             CW, Packet, Pictures
  NCube-2                  information
  SEEDS                    frequency and keps update
  HO-59 (HITSAT)           launch information
  GeneSat-1                with TacSat-2/Minotaur-1
  NO-60/61 (RAFT/ANDE)     operations with STS-116
  NO-62 (FCAL)/NMARS       operations with STS-116
  PO-63 (PehuenSat-1)      Argentina sats, telemetry
  CamoeSat-1               Portuguese satellite project
  LIBERTAD-1, CAPE-1       DNEPR-2 and CubeSats successful
  PolySat CP4              How to decode CP4 telemetry
  COMPASS-1                Beacon Decoder
  AAUSAT-II                FFSK/MSK recorded
  Yubileiny                Russian RS30
  DO-64 (DELFI-C3)         RASCAL
  CO-65 (CUTE-1.7+APDII)   AFSK/GMSK, Earth pictures
  CO-66 (SEEDS-II)         Digitalker and SSTV
  PRISM                    CW telemetry analysis, AFSK, GMSK / Earth pictures / HAM Service
  KAGAYAKI                 ???
  SOHLA-1                  Earth picture, Telemetry
  STARS                    CW telemetry analysis & AFSK
  KKS-1                    CW, AFSK format
  ANUSAT                   India MicroSat
  PharmaSat-1              AFSK decoded
  CP-6                     AFSK beacon
  ANDE-2, DRAGONSat        Deployed from STS-127
  SO-67 (SumbandilaSat)    Oceansat-2, BeeSat, UWE-2, ITU-pSat1, SwissCube-1
  HO-68 (XW-1, CAS-1)      Launch 15 Dec 2009 / Digital
  UNITEC-1                 Negai*", Waseda-SAT2, KSAT information
  Explorer 1 Prime         E1P, Hermes, KySat-1 information
  TIsat-1                  StudSat, SuitSat-2, FUNcube information, Launch
  FUNcube                  launch information, FUNcube Dongle test #0,#1,#2,#3,#4,#5,#6,#7,#8
  FO-69/70 (FASTRAC)       FASTRAC-1/2, RAX-1, O/OREOS, NanoSail-D2
  CAERUS                   Southern California CubeSat
  ARISSat-1                ARISSat-1 Launch #1,#2,#3,#4,#5
  AO-71 (AubieSat-1)       and RAX-2, M-Cubed, E1P-U2, DICE-1/2 / Playback / Soundmodem_9k6
  SRMSAT, Jugnu            India Satellites
  ESA selected             ALMASat-1, e-st@r, Goliat, MaSat-1(MO-72), PW-Sat, Robusta, UNICubeSAT, Xatcobeo #1,#2,#3,#4,#5
  Horyu-2                  Kyusyu IT Japan / Separation / Soundmodem
  PROITERES                Osaka Institute of Technology, Japan
  NOSS CubeSats            CINEMA, CSSWE, CP5, CXBN, AENEAS, SMDC-ONE, Horus, Re, Aerocube / Analysis
  TechEdSat                and F-1
  ISS KIBO CubeSats #1     FITSAT-1, F-1, RAIKO, TechEdSat, WE WISH / Launch / Analysis / Release / Pictures / 5.84GHz / LED
  KN-SAT1                  Sudanese first CubeSat
  TugSat-1                 and SARAL, Sapphire, NEOSSat, UniBRITE, AAUSat-3, STRaND-1 / Analysis
  OSSI-1                   and SOMP, BEESAT-2/3, Bion-M1, AIST-2, Dove-2
  ESEO                     European Student Earth Orbiter
  Lapan-Tubsat             Earth observation satellite
  PhoneSat                 NASA's Smartphone Nanosatellite PhoneSat and Dove-1/2 / Pictures
  CubeBug-1                and NEE-01 Pegaso, TURKSAT-3USAT / Beacon / Capitan Beto / Playback / Debris
  ESTCube-1                Estonia first CubeSat / 9k6
  CUSat-1/2, DANDE         Launch on SpaceX / Decoded
  ISS KIBO CubeSats #2     PicoDragon, ArduSat-1, ArduSat-X, TechEdSat-3
  NASA ELaNa NanoSats .... Black Knight-1, CAPE-2(LO-75), ChargerSat-1, COPPER, CSIP, DragonSat-1, Firefly, Ho'oponopono-2, KySat-2
                           Lunar Orbiter/Lander CubeSat, NPS-SCAT, ORSES, ORS Tech-1,2, ORS-3, PhoneSat2.4, Prometheus-1,2,3,4, Rampart
                           SENSE-1,2, STARE-B, STPSat-3, SwampSat, TetherSat, TJ3Sat, Trailblazer-1, Vermont Lunar Cubesat / Dashboard
  UniSat-5 ............... AprizeSat-7,8, BPA-3, BRITE-PL, CINEMA-2,3, CubeBug-2(LO-74), Delfi-n3Xt, Dove-4, DubaiSat-2, Eagle-1,2(MO-76)
                           e-st@r-II, First-MOVE, FUNcube-1(AO-73), GOMX-1, HiNCube, Humsat-D, ICUBE-1, NEE-02 Krysaor, OPTOS, PUCP-SAT-1
                           Pocket-PUCP, Qubescout-S1, SkySat-1, STSat-3, Triton-1,2, UWE-3, VELOX-P2, WNISAT-1, Wren, ZACube-1 / First Decoded
  NROL39 Atlas V ......... AeroCube-5, ALICE, CUNYSAT-1, FIREBIRD-U1/U2, IPEX, MCubed-2, SMDC-ONE(Charlie), SMDC-ONE(David), SNaP, TacSat-6
  ISS_KIBO CubeSats #3     LituanicaSAT-1(LO-78), LitSat-1, ArduSat-2, SkyCube, UAPSat-1, Chasqui-1
  JAXA GPM SmallSats       STARS-II, ShindaiSat, TeikyoSat-3, KSAT2, OPUSAT(400bps,Decoder), INVADER(CO-77,DigiTalker,ART), ITF-1
  Falcon Satellites        KickSat, Sprites, All-Star/THEIA, Phonesat2.5, SporeSat, TSAT(TestSat-Lite)
  JAXA ALOS-2 SmallSats    SPROUT, RISING-2, UNIFORM-1, SOCRATES / SSTV, Digitalker
  Dnepr Sats, List ....... ANTELSAT, BugSat-1, DTUsat-2 #1,#2, Duchifat-1, ESTELLE, NanoSatC-Br1, PACE, Perseus-M1/M2, PolyITAN-1, POPSAT-HIP1
                           QB50p1(FUNcube-3/EO-79), QB50p2(EO-80), TabletSat-Aurora, TigriSat, UniSat-6, UNSA-SAT1 / First Decoded
  PSLV Satellites ........ AISat, CanX-4/5, VELOX-I, IiNUSat
  Soyuz Satellites         AISSat-2, Baumanets-2, DX-1, FUNcube-2, Meteor-M N2, M3MSat, Relek, SkySat-2, TechDemoSat-1, UKube-1, Venta-1
  4M-LXS                   Manfred Memorial Moon Mission
  Antares                  RACE, GOMX-2
  Dnepr (RS-20)            ASNARO-1, ChubuSat-1, Hodoyoshi-1, QSAT-EOS, TSUBAME / Launch
  SpinSat                  payload to ISS
  Hayabusa-2 SmallSats     ARTSAT2-DESPATCH(FO-81), SHIN'EN2(FO-82), PROCYON / Launch
  Terra/Aqua/Suomi-NPP     Terra/Aqua/Suomi-NPP earth observing satellites
  Meteor-M N2              weather satellite and Himawari-8
  Himawari-8               Himawari-8 first image and Meteor-M N2 image processing
  Delta-2                  ExoCube, FIREBIRD-C/D, GRIFEX, SMAP
  Lambda-Sat               and TechEdSat-4 deployed from ISS
  LightSail-A              and ARC-1, BisonSat, BRICsat(NO-83), Fox-1A, PSat-A/-B(NO-84), PTecSat, USS Langley
  Progress M-27M           signal received
  Falcon-9R                AESP14, AggieSat-4, Bevo-2, SERPENS
  DeorbitSail              DeorbitSail Launch
  LAPAN-A2/ORARI,ITASAT-1  Indonesian LAPAN-A2/ORARI(IO-86) and Brazilian ITASAT-1
  Chinese satellites #1    LilacSat-2, Tiantuo-3, XW-2, ZDPS-2
  Chinese satellites #2    CAS-2, CAS-3
  Chinese satellites #3    XW-2(CAS-3), XW-2 19k2
  Chinese satellites #4    TW-1A,1B,1C
  Chinese satellites #5    LQSat
  AAUSat-5, GomX-3         to ISS by H-IIB F5 and KOUNOTORI-5
  Fox Projekt              AMSAT-NA Fox Project
  Fox-1A (AO-85)           Fox-1A, ARC-1, BisonSat / AO-85_DUV
  Spark Satellites         Argus, EDSN 1-8, HawaiiSat-1(HiakaSat-1), ORS-Squared, PrintSat, STACEM, STU-1, Supernova-Beta
  Cosmos-2468              Russian communications satellite
  PSLV-C29                 Athenoxat-1, Galassia, VELOX-2
  ASTRO-H                  ChubuSat-2/3, HORYU-4 / Launch, 2.4GHz, DigiSinger, 1k2_AFSK
  AAUSAT-4                 and e-st@r-II, OUFTI-1
  AIST-2D (RS-48)          and SamSat-218D
  Atras-5                  CADRE, MinXSS, Nodes_1&2, SERPENS, STMSat-1, XS-Sat / Deployed
  NuSat-1/2 (LUSEX)        Argentina satellite
  Cartosat-2C              BEESAT-4, BIROS, Max Valier, Sathyabamasat, Swayam COEP, Venta-1
  Tomsk-TPU-120            Tomsk Polytechnic University CubeSat
  Nayif-1                  United Arab Emirates
  Falcon-9 v1.2 .......... 3CAT1, Arkyd-6, Aalto-1, Canyval-X 1/2, BlackSky Pathfinder-1/2, CNUSail-1, DIDO-1, EcAMSat, eXCITe (PTB-1)
                           Fox-1C/1D, FORMOSAT-5, ISARA, KAUSAT-5, Nayif-1, OCSD B/C, Robusta-1B, SIGMA (KHUSAT-3), skCUBE, STEP-1, SUCHAI
  ISS_KIBO CubeSats #4 ... EGG, FREEDOM, ITF-2, STARS-C, Waseda-Sat3
  QB50 project 2016 ...... 14-BISAT, Aalto 2, ANUSAT 2, Aoxiang 1, BeEagleSat, BUSAT 1, DelFFI-Delta/Phi, DeltaDsat, DragSail-CubeSat
                           DUTHSAT, EntrySat, ExAlta 1, GAMASAT, HAVELSAT, Hoopoe, i-INSPIRE II, InflateSail, KPI-SAU 1, LilacSat 1
                           LINK, LituanicaSAT 2, Nano-JASMINE, NJUST 1, NUDTSat, OGMS-SA, Pegasus, PHOENIX, PICASSO, QARMAN, QB-Colombia
                           QBITO, QBUS 1/2/3/4, RIOSAT, RoBiSAT 1/2, SamSa, SAT_IP2, SIMBA, SNUSAT 1, SOMP2, SpaceCube, STU 1, SUSat
                           UCLSat, UNSW-EC0, UPSat, URSA MAJOR, VZLUsat 1, X-CubeSat, YUsend-QB50, ZA-AeroSat, ZJU CubeSat
  Phase-4 ................ Es'HailSat-2


---

Back to Top


Satellites Frequency


Satellite related contents


WiSP information update


My equipment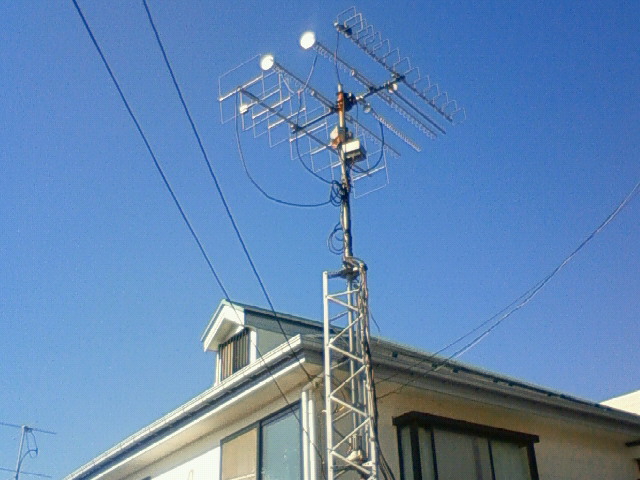 My blog (Japanese)


Introduction of Satellite Communication Home Page (Japanese)



 BGM
 Johann Strauss, Blue Danube !


---------------------------------------------
 Name : Mineo Wakita / JE9PEL, JAMSAT member 
 Mail : ei7m-wkt@asahi-net.or.jp
 QTH  : Yokohama, Japan                      
 Since: 8 Jul 1993                           
---------------------------------------------