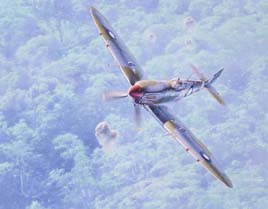 I will introduse you these data with a consent of Mr. Shigeo KOIKE (illustrator) and Fuji Heavy Industries.(SUBARU)
I hope I am going to add a new data every month. Please look forward to my new data.
About Mr.KOIKE

KOIKE Shigeo is the premier aviation illustrator. His works, the products of many years of labor, are presented every year as box art and calendar illustrations and draw the admiration of a large number of aircraft fans. They depict in a realistic style a fascinating world featuring expanses of transparent space and flying airplanes enveloped in light.

"Get Infomation of Mr. KOIKE's Arts"
:With explanations of English (or Link)