MINOLTA SRT101
---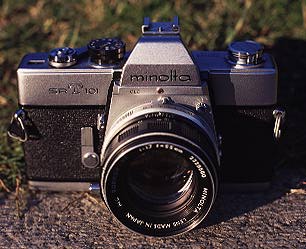 Full aperture metering manual SLR in the Minolta SR series. This camera, with two segment (upper half and lower half) metering, is the pioneer of today's multi segment metering SLRs.
This unique metering system was called "CLC" (Contrast Light Compensator). There is small "CLC" logo under "minolta" logo in the front.


IMPRESSION

[Perfect!]

Smooth feeling of film advance lever.

[Not very good]

ON/OFF switch of exposure meter is at the bottom plate. This is not convenient to operate. This switch would have been intended to be turned off only while camera is not used and put in a cabinet for a long time.

---
Shutter sound(.wav)
---
DATA
Mechanical shutter, manual metering.
Start of sales : April 1966
Weight: Body:710g + 55mmf1.7:225g =935g

---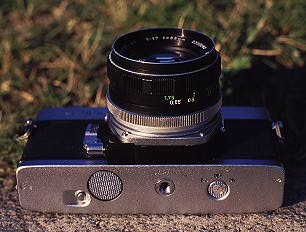 Return