OLYMPUS OM-3
---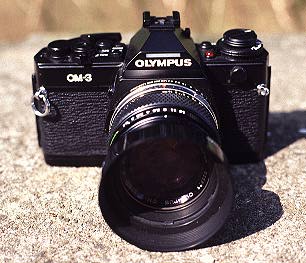 OM-3 the first.
The body is not titanium and has simple black color.
Metering is specified as "center weighted" officially, but the characteristic is very close to "averaging" metering. This metering feature is different from OM-3Ti.

IMPRESSION

[Perfect!]

The weight of OM-3 is slightly larger than titanium OM-3Ti by 30g, but this difference can not be felt so clearly.
Feeling of usage is of course completely same as OM-3Ti.


---
Shutter sound(.wav)
---
DATA
Mechanical shutter, manual metering.
Start of sales : October 1984
Weight: Body:540g + 50mmf1.8:165g =885g

---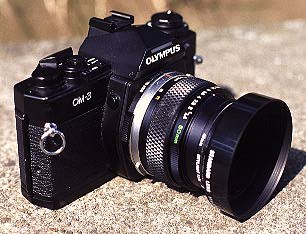 Return