PENTAX MZ-M
---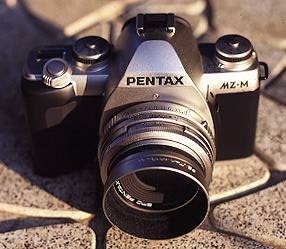 This manual focus camera having split micro focusing screen, MZ-M(ZX-M) was newly released when production of the long seller K1000 was stopped in 1997.
Layout and shape of dials and switches were completely carried over from those of MZ-3(or ZX-5n). That produces very comfortable operation because Pentax has improved the design of dials and switches for MZ-3, taking feedback from MZ-5 users.


IMPRESSION

[Perfect!]

In manual exposure metering, LED meter display in the viewfinder is equivalent to legacy analogue needle meter of Pentax SP/SPF/K1000.
Coupling with small lens, MZ-M with its light weight turns to be a favorable compact second camera.

[Not very good]

Plastic lens mount is adopted and dioptry compensation mechanism in viewfinder is eliminated for cost reduction.


---
Shutter sound(.wav)
---
DATA
Manual metering, Shutter spped priority AE, Aperture priority AE, Program AE.
Start of sales : Nov.1997
Weight Body : 305g + 43mmf1.9 : 155g = 460g

---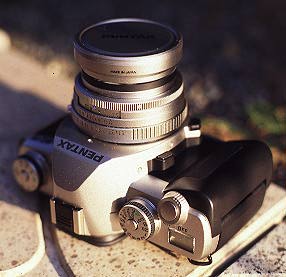 Return