ASAHI PENTAX MX
---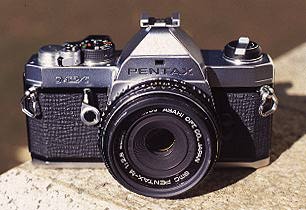 Manual SLR with ultimately small size.
40mm f2.8 "pancake" lens can rarely be found.

IMPRESSION

[Perfect!]

When used in combination with 40mm f2.8 lens designed in nice compact shape, this camera is perfectly small and light-weight manual SLR.

[Not very good]

Rather big shutter sound having some of typical mechanical sound of old Pentax SLR's shutter.
The height of "shoulder" of body is especially small.
OM-3,OM-4 with their higher shoulder can be held more tightly. MX can be recommended to people who prefer handy small camera to bring around to camera with good holding and usage.
---
Shutter sound(.wav)
---
DATA
Mechanical shutter, Manual metering exposure.
Start of sales: Nov. 1976
Weight: Body:495g + 40mmf2.8:110g = 605g

---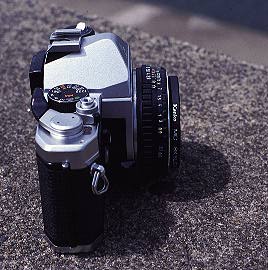 Return