NIKOMAT FTN
---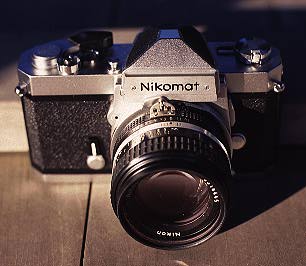 "Nikomat" was a brand for less expensive Nikon SLR series with fixed(not replacealbe) viewfinder. Nikomat is considered to be an ancestor of FM/FM2.
Metal vertical focalplane shutter with 1/125sec synchronising is much advanced mechanism even when compared to today's SLRs.

When I was looking for Nikomat in good condition in several used camera shops in Japan, I was told by salesclerks;
"I have to say there is almost no used Nikomat with accurate exposure meter. Please take it in your consideration."
"This camera's Copal shutter tends to be out of order. You should operate film advance lever slowly, especially slowly at the end of rotation."

On the other hand, I got information from a Nikkormat user that it is easy to find good Nikkormat with accurate meter in U.S. and its Copal shutter is quite reliable.

How does your Nikomat or Nikkormat work?


IMPRESSION

[Perfect!]

Indication of needle type exposure meter is very clear to recognize.

[Not very good]

Heavy.
---
Shutter sound(.wav)
---
DATA
Mechanical shutter, manual metering.
Start of sales : October 1967
Weight: Body:765g + 50mmf1.4:250g =1051g

---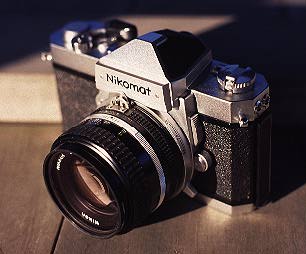 Return