NIKON FM2
Nikkor 45mm F2.8
---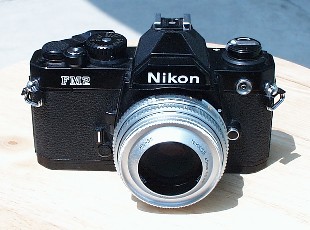 45mm F2.8 is the pancake manual focus lens newly released with FM3A.
Body of the lens is aluminum. Compact lens hood is attached in the kit.
Also aluminum lens cap , that can be fitted over lens hood, is attached.

IMPRESSION

[Perfect!]

Feeling of friction of focus ring and smoothness of aperture ring are excellent.

[Not very good]

In this type of lens, focus ring has to be flat and it cannot be good feature for holding.
Focus ring does not have rubber and it somewhat spoils feeling of touch.


---
Shutter sound(.wav)
---
DATA
Mechanical shutter, manual metering.
Weight Body : 540g + 45mmF2.8 : 120g =660g

---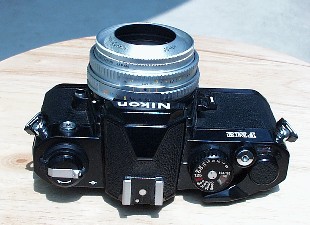 Return