CANON AE-1
---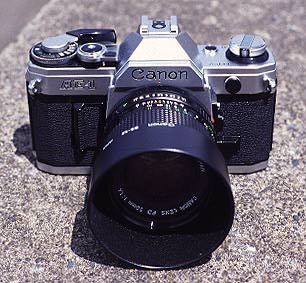 Shutter speed priority AE camera.
Low price body with micro-computer and simple structure was once a best seller.Many used AE-1 can be found in the used camera market.
Start of sales was in 1976. Some expert says AE-1 changed camera from mechanical products to electrical products and "something" was rapidly lost from cameras after AE-1.

IMPRESSION

It seems that some repair parts can not be provided.
When I asked Canon service station to repair shutter switch trouble, I was told they will give up if they can not find spare parts needed for repair.

---
Shutter sound(.wav)
---
DATA
Electrical shutter, shutter speed priority AE.
Manual metering with real aperture can be selected for using old lens.
Start of sales : April 1976
Weight: Body:590g + 50mmf1.4:235g =825g

---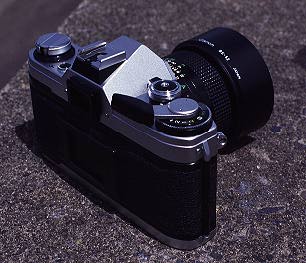 Return