---
A & B Report

Stars in Special Open Day



Two Kyosan tank locos before steam-up prepared by Mr. Inoue (left ) and Mr. Sato (right) in A&B Garege station




**Go Back**
---
45mm and 32mm dual gauge endless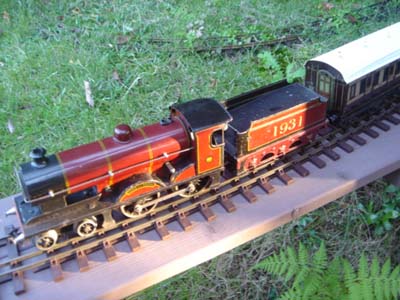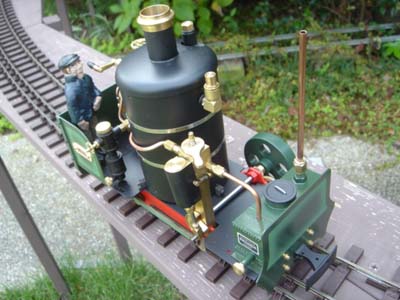 Lord of York in 1931 by Bassett-Lowke (O gauge, clockwork) and the new vertical boiler steam loco (G scale) made in Germany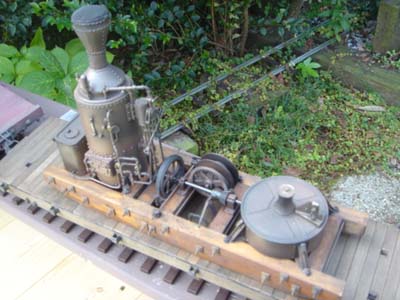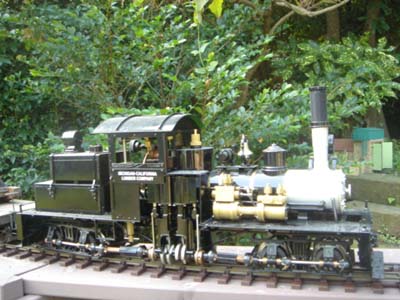 Logging steam engine on the flat car and live steam Shay with a little large donkey pump on the side (it is only joke)

Here is a small movie of Shay running with flat car.


---
First report from Germany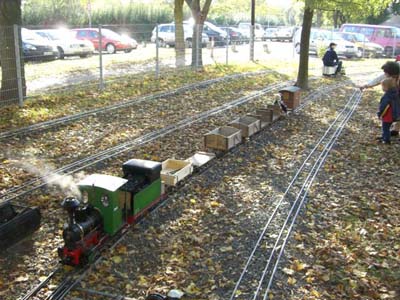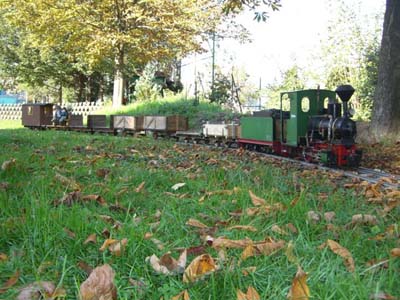 The photos sent from Germany show Gerd's 5inch Koppel with his pretty rollingstocks. It is nice and peaceful atmosphere.


---
Visitation to Makiba Line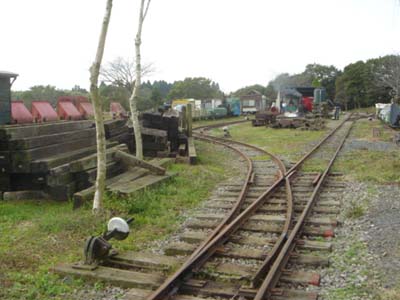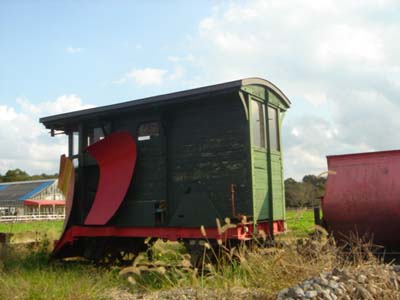 I visited to Makiba Line in Yume Ranch at Narita. This private railway is conducted by Rasuchijin Railway Association.

Two feet gauge track was built, and all locomotives were restored by the menbers of RRA. The second photo shows a snowplow.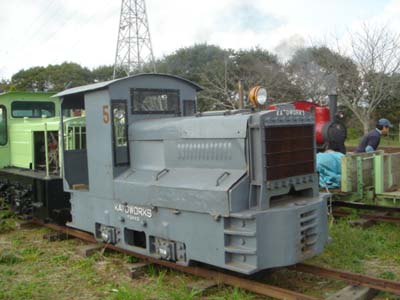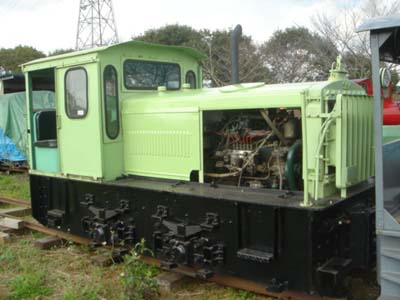 Small DLs in the yard, the gray one is Kato works, and the green one may be Sakai works.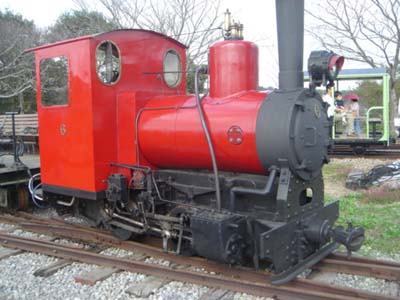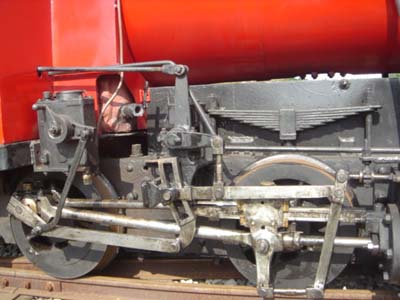 I drove this red steam locomotive, made in Japan, restored recently after retiring in Taiwan.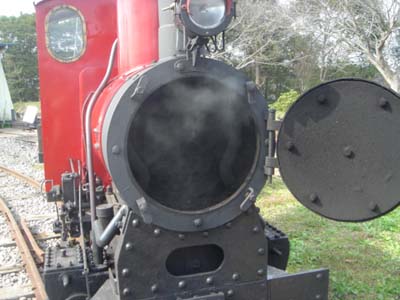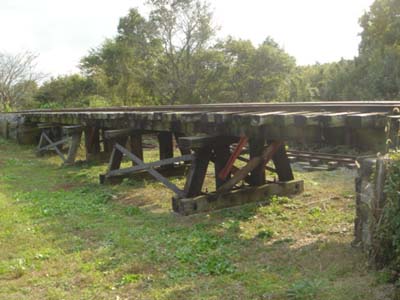 Opening the smoke room door, looking the smoke pipes of boiler, and a timber trestle under the main line likes mine in A&B.


---
Visitation to Sakuratani Light Railway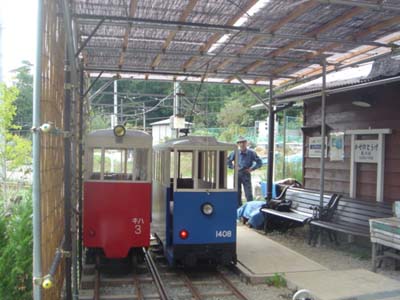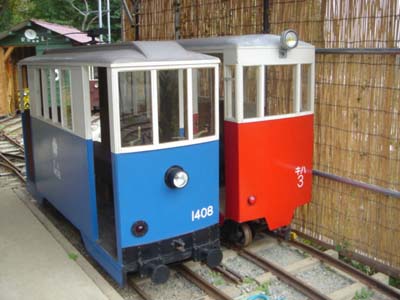 I visited to Sakuratani Light Railway in Osaka built by Mr. Mochimoto. It is a famous 15inch gauge electrify rairway.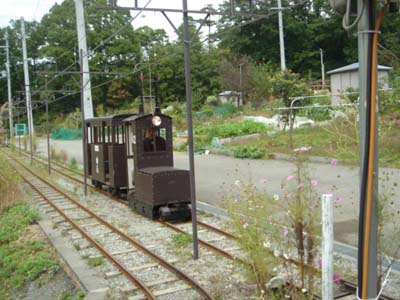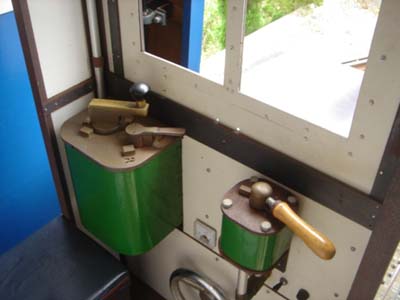 Deki-12 drived by Mr. Sato running on the straight track under wires (36V), and the inside view of locomotive cab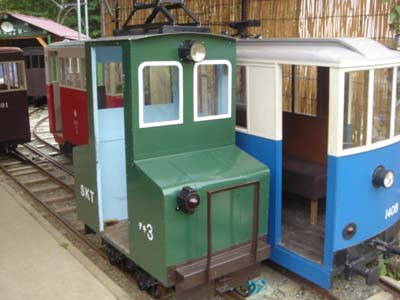 The green EL Deki-3 is newest one in Sakuratani L.R.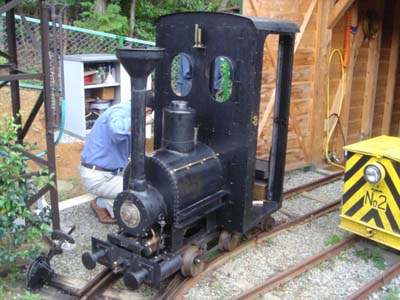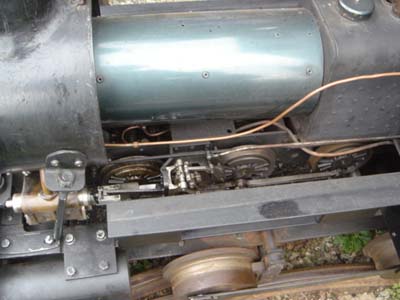 The saddle tank steam locomotive is in steam-up in the side track. It is really a geared-loco by installation of OS's 5inch live steamer inside.


---
Visitation to Mr. Sato's workshop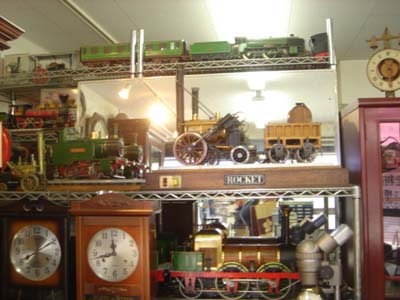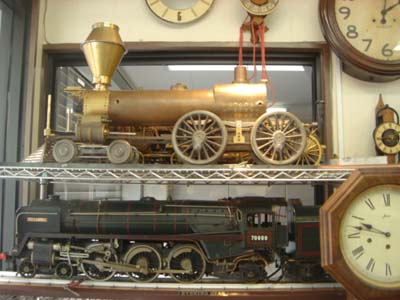 My friend Mr. Sato is a watchmaker and a master at building live steam locomotive. I visited to his house and looked his workshop.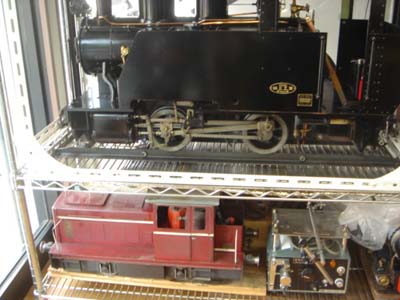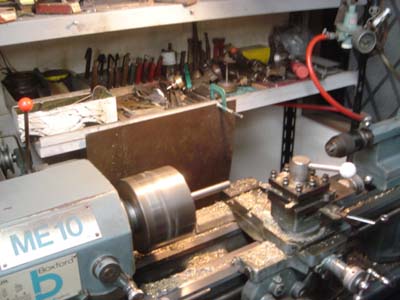 5 inch Kyosan tank loco on the rack in Sato's shop, and his lathe in the corner of the same place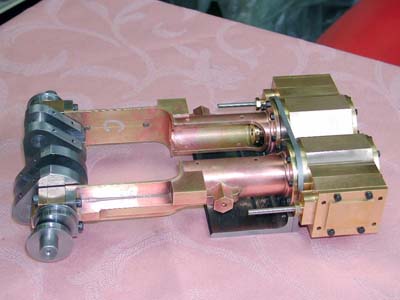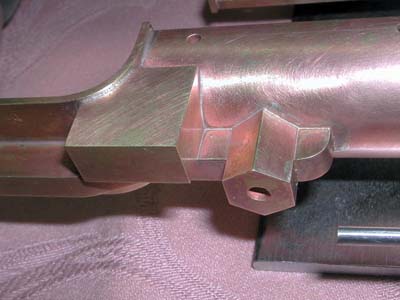 Look ! It is his latest art, the engines of Shay (Michigan caCalifornia #2)


---
Visitation to Mr. Hoshino's workshop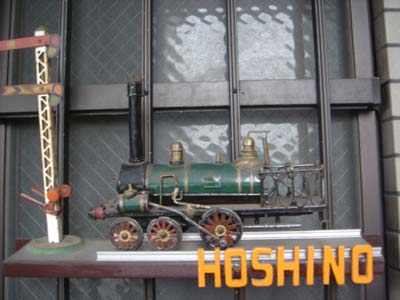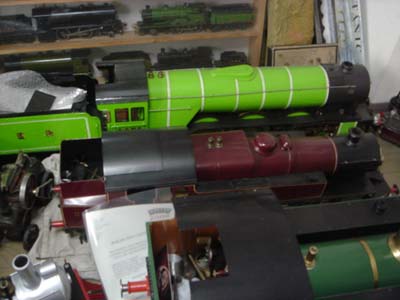 My friend Mr. Hoshino is one of famous live steamer in Japan. I visited to his Hobby house in Saitama.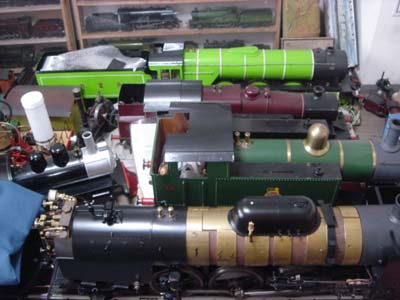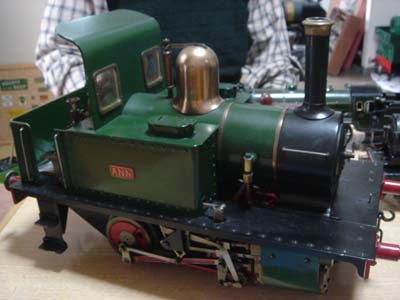 Mr. Hoshino likes British Locomotives, and have many live steam locos ( of 5inch, 3.5inch 45mm, and 32mm gauges) ithere.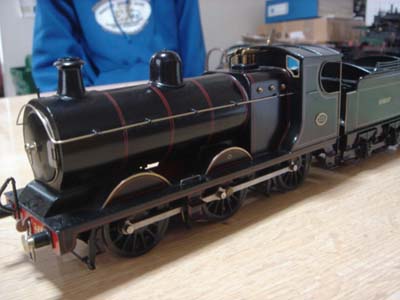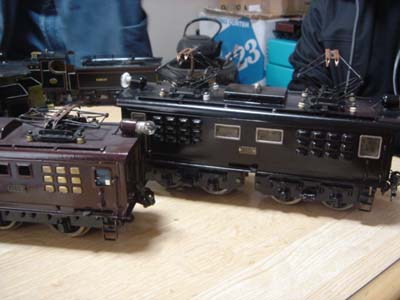 This O gauge loco made by James S. Beeson is one of his collection, and his objects are not only steam locos.


---
Visitation to Mr. Inoue's workshop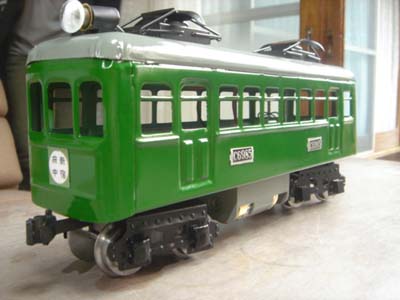 I visited Mr. Inoue who is one of the top modeler in Japan. In the Photo, Mr. Inoue in right and Mr. Hoshino in left.

Mr. Inoue shows his cycle test track made of bicycle wheel, and O gauge tin toy train restored by him.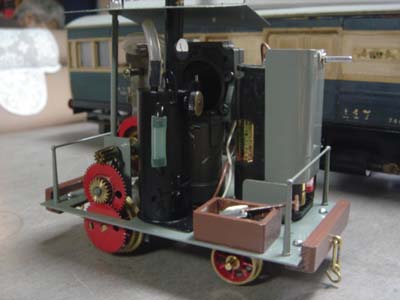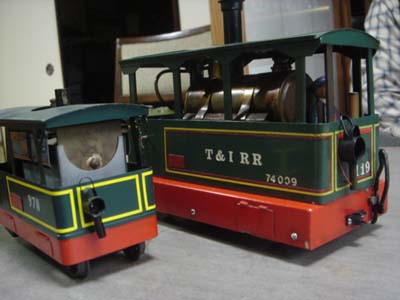 Mr. Inoue newest art is a small logging loco of O gauge with compressor from a old manometer checking the blood pressure .

Two steam trams are live steamers in O and G gauges, that are made about 30 years ago.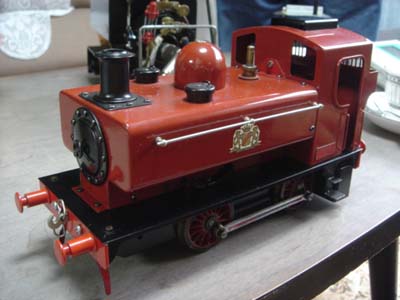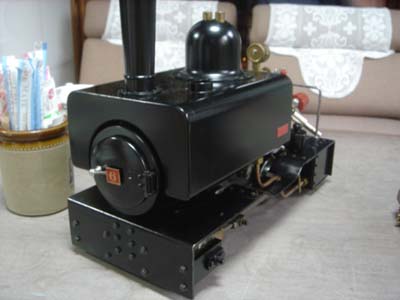 Red pannier tank of 45mm gauge with one oscillating engine, and black loco of 45mm gauge designed for traction with a driver human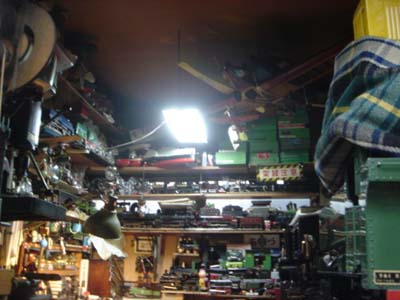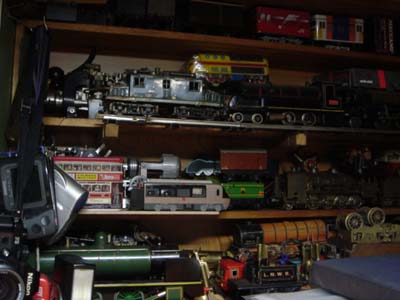 The view of the inside of Mr. Inoue's workshop. It is wonderful space !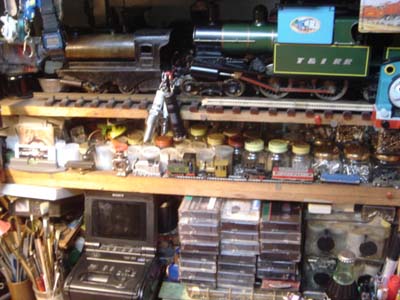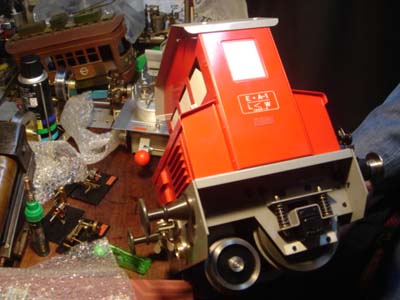 The view of his shelf of workbench , and his smallest 5inch 1A EL designed to pack and send by home-delivery service.


---
Restoration of tin toy train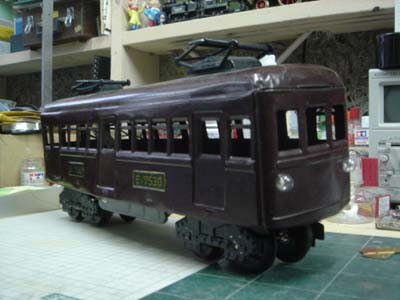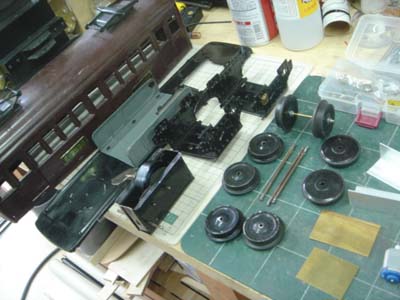 Mr. Inoue's green train exercised a influence on me. I restored my old clockwork tin toy of 50mm gauge train.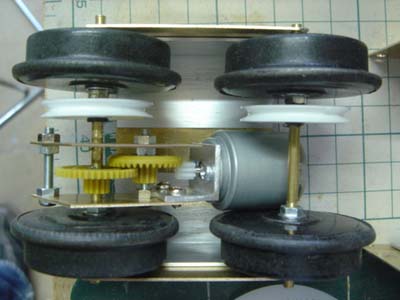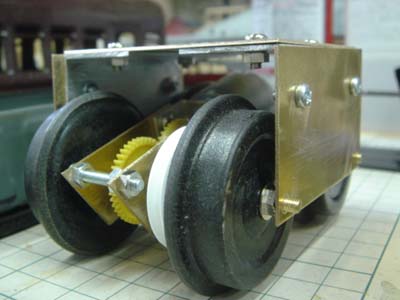 The conversions are three points, that are into 45mm gauge, into motorization, and into lighting with miniature bulbs. The gear box was built using the parts from my junk box.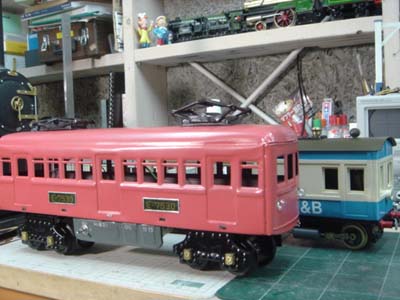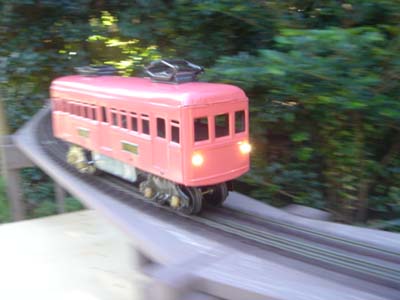 Painting pink on the body, the train completed and ran on the track in the garden


---
The 3rd Special Open Day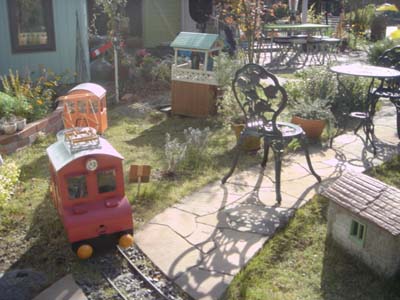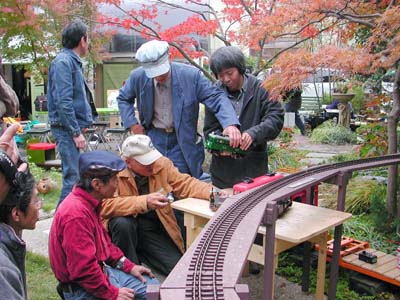 The 3rd Special Open Day was carried out in Nov. 18 inviting 12 modelers from long distance in Japan.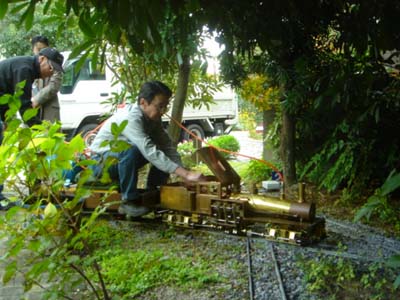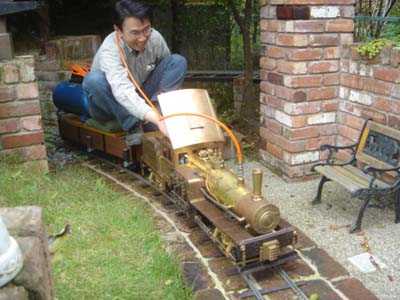 Mr. Sekine driving his incomplete Shay by compressed air in tank.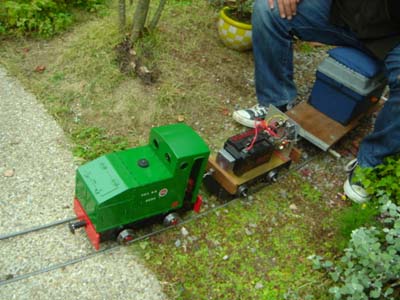 Mr. Inoue's small 5inch locomotive and small bicycle locomotive, that are the first time on the track in A&B line.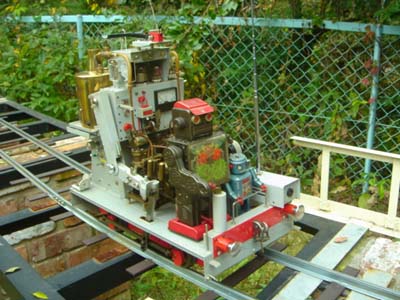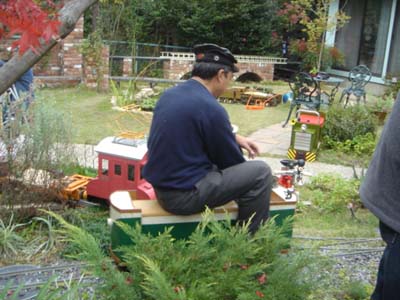 Mr. Inoue's strange 5inch locomotive and Mr Hoshino driving his tram car in the west garden line.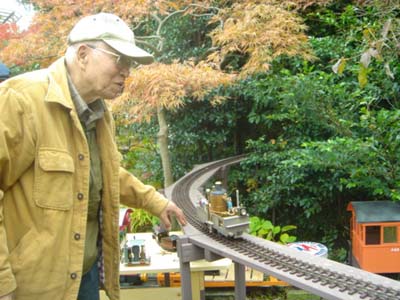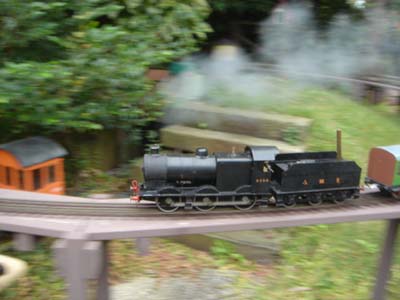 Mr. Wada, who is the leading live steamer in Japan shows his new vertical boiler locomotive. And black live steam loco (LMS 4F) is Mr. Hoshino's old art.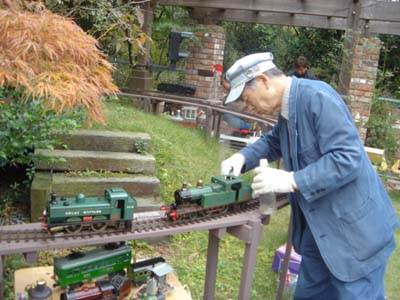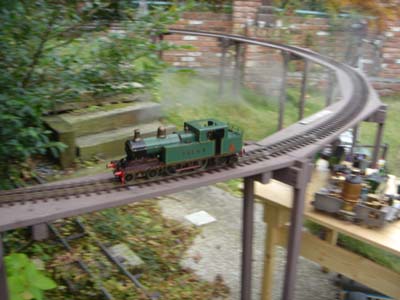 Mr. Inoue preparing his 45mm gauge live steam locos, that are 0-4-0 pannier tank and 4-4-2 tank.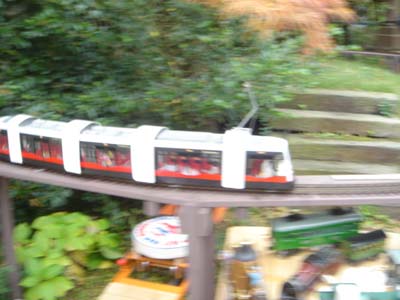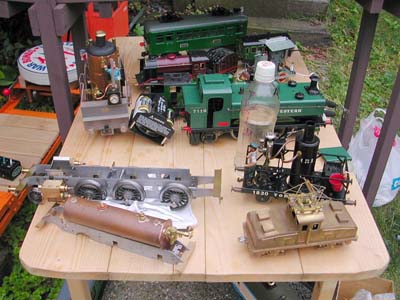 Mr. Koike's scratch built tram running by radio control, and many locos on the side table by the endless track.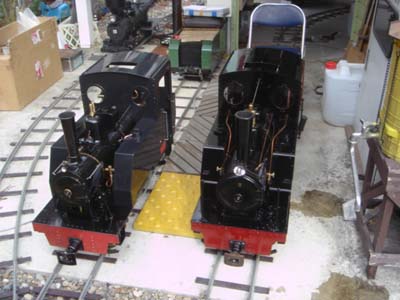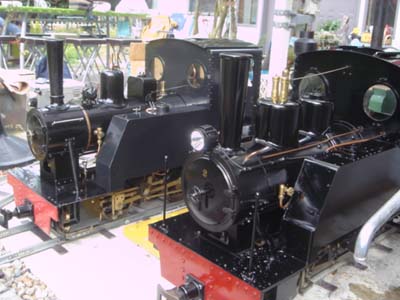 Mr. Inoue's 5inch Kyosan and Mr. Sato's same one are in the Garage station, that are 2.5inch scale (1/4.8) of Japanese narrow gauge loco.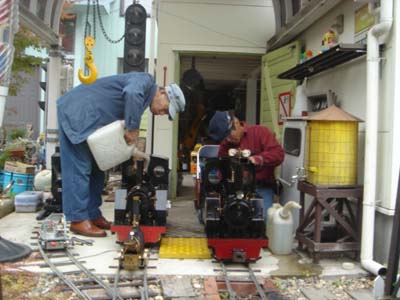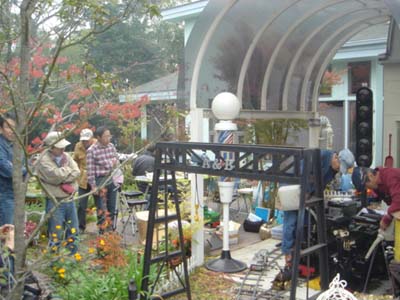 So two big stars started to steam-up, all gathered to look the historical scene. Can You belive that Mr. Inoue is over 80 years old ?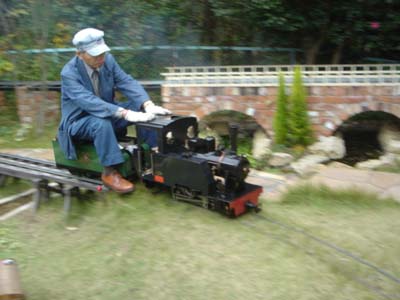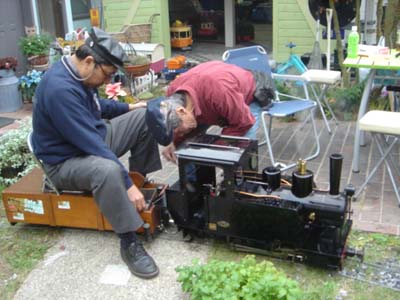 Mr. Inoue driving his Kyosan through the timber trestle in the west garden, and Mr. Hoshino alternating with Mr. Sato for driving.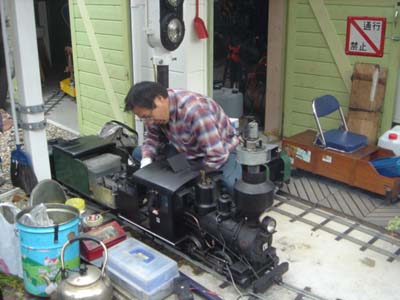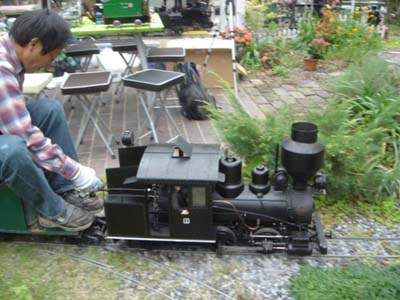 Mr. Yokota preparing his Boldwin 0-4-2 of Kiso Logging Railway (2inch scale), and driving it on the track by the porch.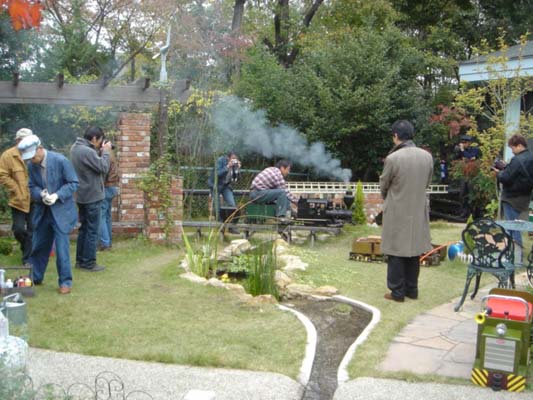 Mr. Yokota's Boldwin running over the timber trestle in the west garden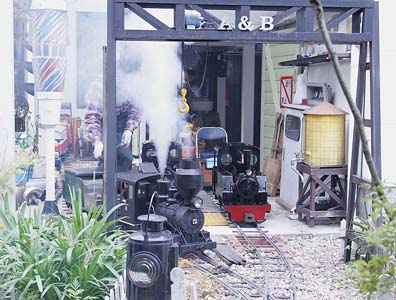 Locos in the station emitted clouds of smoke !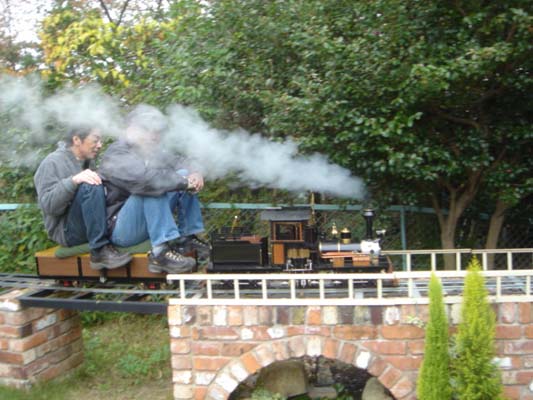 Mr. Kiuchi's Shay crossing the brick arch bridge.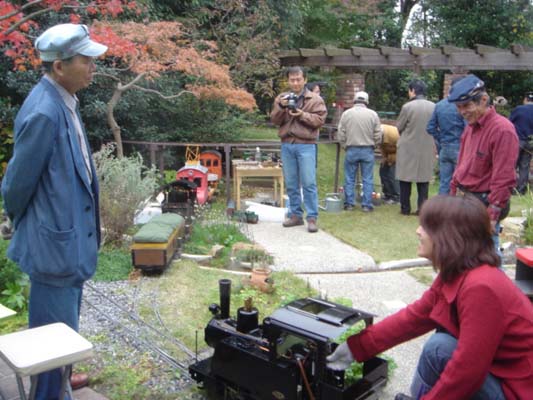 The A&B press officer Miss. N driving Kyosan in the way between Mr. Inoue and Mr. Sato.


---
Fateful Meeting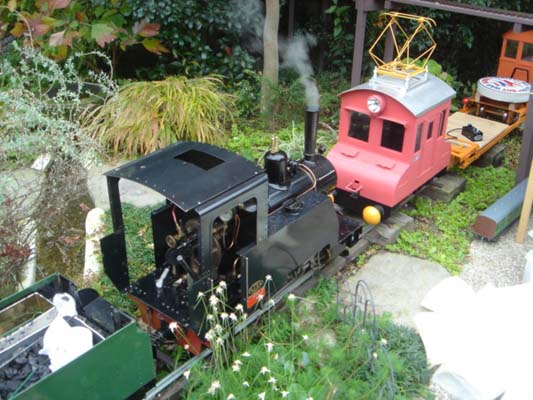 It was a dreamily day. I just can hardly wait to the next Special Open Day.

**Go Back**