@
INFORMATION

---
" Japon TEXT ÎLE(S) : Gunkanjima, l'île fantôme " in France
At the National Museum of France, I will hold a photo exhibition of Gunkanjima.
It is a two-person exhibition of the French photographer Mr. Jordy Meow and me.

Museum : Musée-mine
Date : June 1, 2006 to October 16, 2016


Museum located in the Tarn (Musées-Tarn) near Toulouse. National museums in the area, there are many museums.
I was exhibited two series of "Gunkanjima". They are the first work "1974 Gunkanjima" (taken in 1974), and gGunkanjima - Views of an Abandoned Islandh(taken in 1984 to 1985).
"1974 Gunkanjima" is the exhibition since the solo exhibition at New Zealand 1977.

Top page of "Musées-Tarn "



---
" NIHON CAMERA "Japanese photography magazine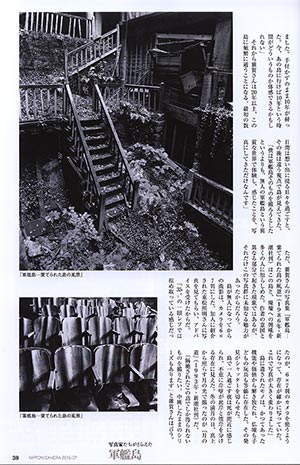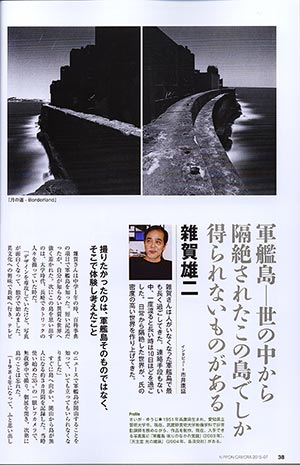 My photos of "Gunkanjima" appeared on a Japanese photography magazine : "NIHON CAMERA" July issue in 2015.
Photos and interview article. My 2 photograph collections(books) were introduced in it.



---
For a long time, I didn't update information.

---
Television program of NHK
The television program "World of SAIGA yuji : He visits the old Catholic churchs in Nagasaki" in 2002 was made by NHK (Japan Broadcasting Corporation). This program was made as a high-definition television special.
This television program will be broadcast again. The broadcasting day is as follows.

Nov.1,2005@From 15:00@To 15:50@@NHK BS2


---

Published "Tenshudo : Architectures filled in light"


'"Tenshudo" is Japanese that means "The old Catholic Church". Being recorded on this book is the church in old Japan which I photoed. And the essay written by me.
'Sale is in May, 2004. The details about a book look at this please.



---
"Best of Japan on The Web 2004"
'My site was chosen as "the best website in 2004" by Japanzine (Japan's national English-language magazine).When seeing the website of Japanzine, to be sure, it had appeared in the "photograph section." It is glad. Does my website also come to be known overseas?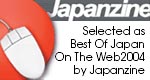 ---

Release for an English cover version


'An English cover version of "Gunkanjima: Awakening of a Dead Island" was released for the end of April. The text which Miss Michiko Kasahara wrote is translated into English. She is a curator of Museum of Contemporary Art,Tokyo.( The cover of a book and Miss Kasahara's text are English.)


---

Release of a photograph collection "Gunkanjima"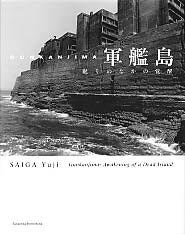 'Photograph collection "Gunkanjima-Views of an Abandoned Island" which became out of print was to be published again by other publishing companies. The time of publication is the March 20,2003, and a publishing company is Tankosha Publishing Co.,Ltd.
'A new title is "Gunkanjima: Awakening of a DeadIsland". I change a design and size of a book.@The 40% replace a photograph from a former book. A price is \3,150, including tax . The details about a book look at this please.
'Those who want to purchase this book need to apply to Tankosha Publishing Co., Ltd. by e-mail.
It is OK in English.


---

SAIGA yuji Photo Show "Shijima"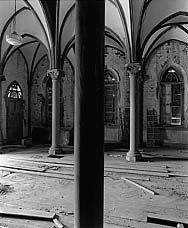 >
" Shijima " is Japanese that means stillness or silence.
I give a artist talk and photograph seminar in a gallery at Nov 22, 18:00-21:00.
An applicant please propose it with an email.
Can you understand Japanese talk? (admission free)

Nov 19 - Nov 30, 2002@11:00-18:30
(Sunday & Public holiday is closed)

Gallery Wada
Mikami & AL building 1F, Ginza 1-8-8, Chuo-ku, Tokyo, Japan
tel 03-3561-4207@fax 03-3561-0276



---
@