JN1GKZ S-band Homemade Antennas
---
75cm Dish Antenna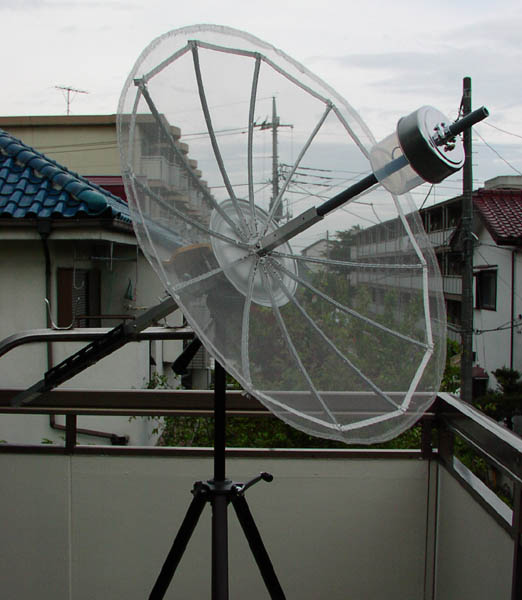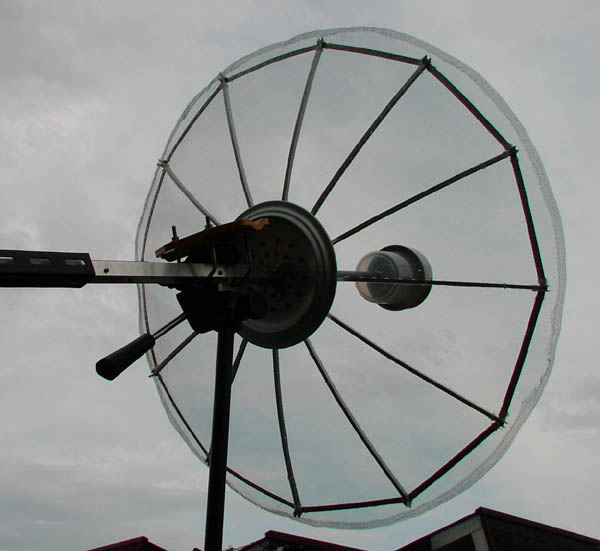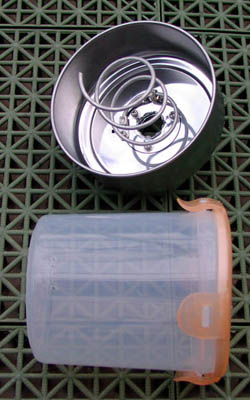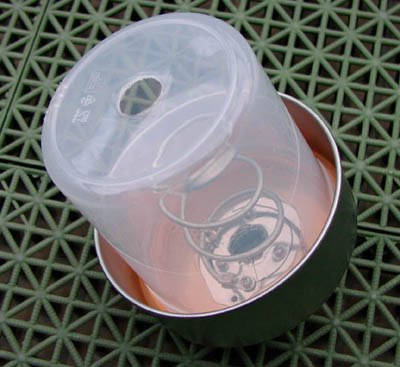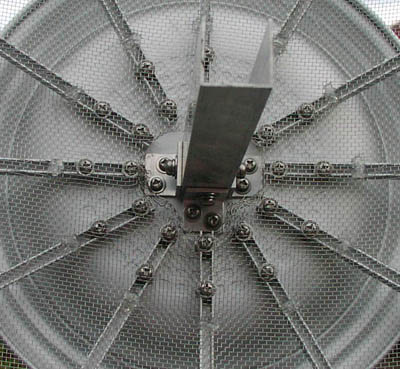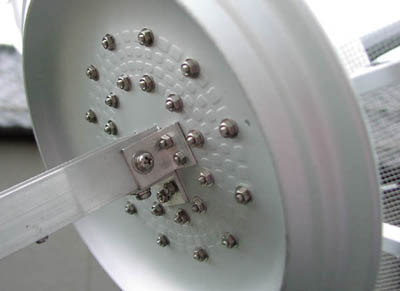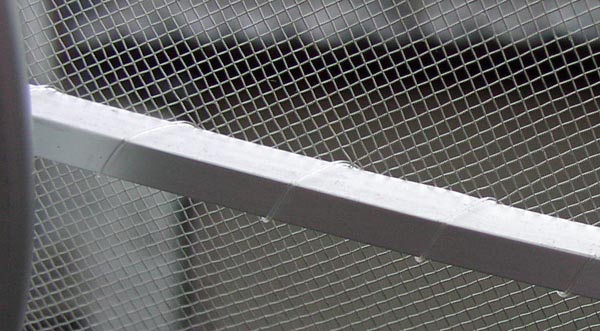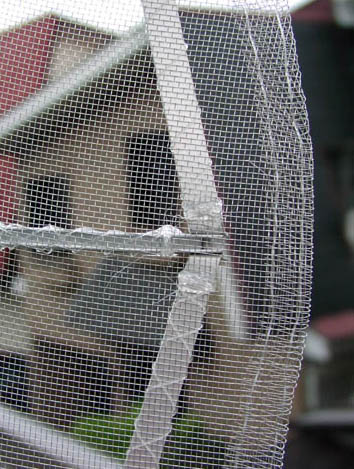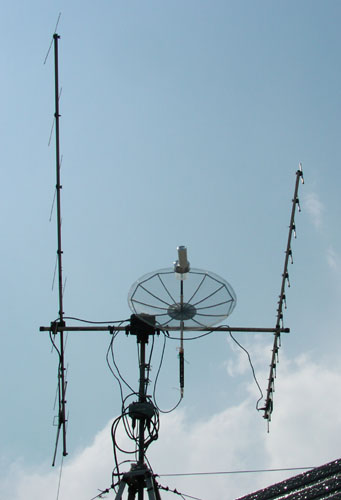 ---
Potable Stressed Dish Antenna
This is a Potable Stressed Dish Antenna using umbrella. Though its reflector face is uneven, performance is better than homemade loop. This antenna has made easy phone QSOs!!
This antenna suit for AO-40 field operation. This was an umbrella, but it is unable to use under rain and wind. hihi.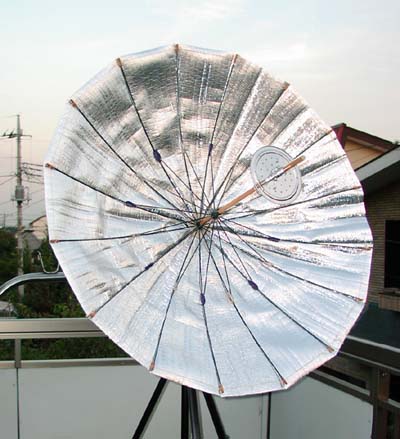 D=110cm, f/D=0.4, 2.5 turn Herial feed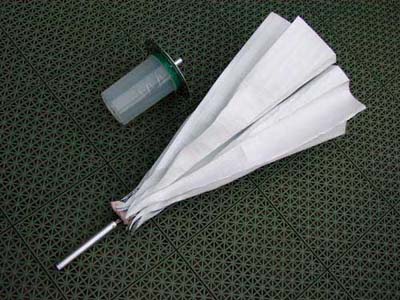 I'm remaking the reflector face to fulr compactly.

---
Loop Antenna
I made QSOs on AO-40 S1 mode using 12elements Twin Delta Loop. AO-40 S1 is easy SAT!!




12elements Twin Delta Loop (left), 38elements Loop (right)

---
12elements Twin Delta Loop
Boom length: 40cm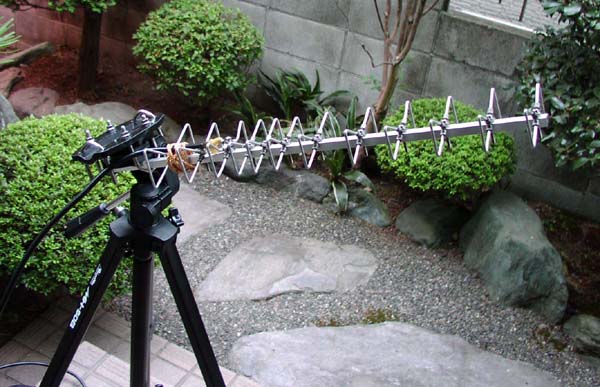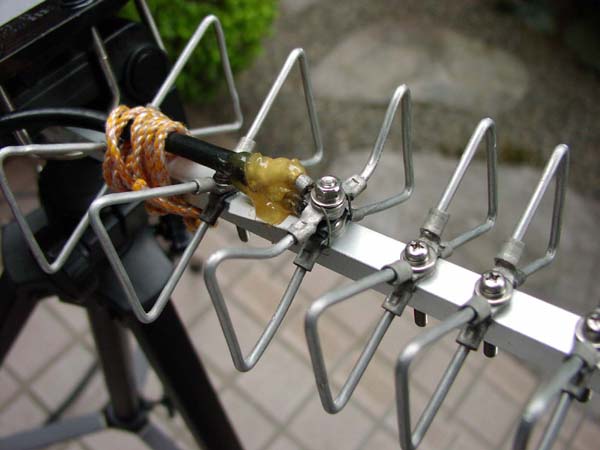 ---
38elements Loop
Boom length: 170cm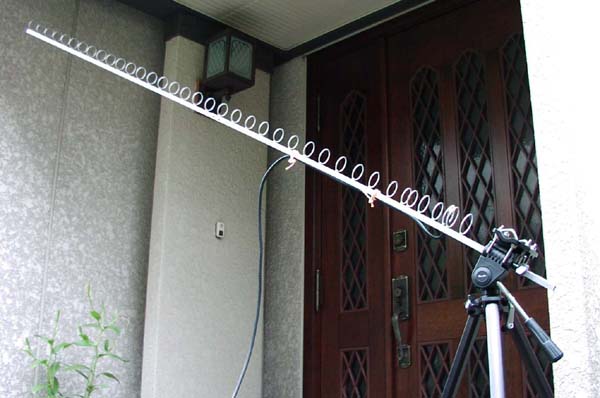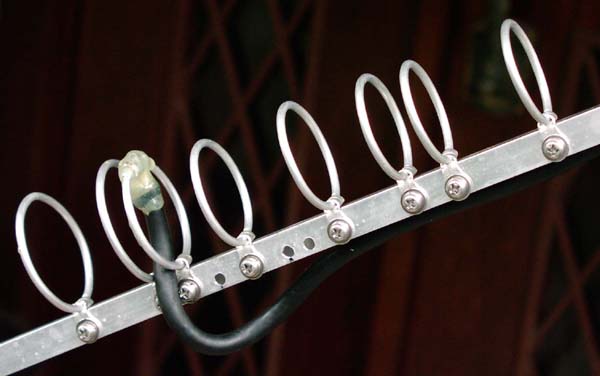 ---
Back to Menu