Ohizumi Village, Yamanashi Prefecture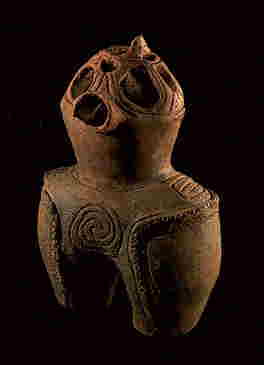 23.7 cm
Karumai-cho, Iwate prefecture
Sun-glassed doll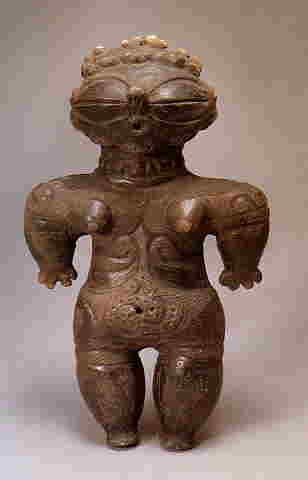 The Final Stage (Banki)
Right:
18.5 cm
Yusa-machi, Yamagata Prefecture
Dolls with this type of eyes are called "sun-glassed dolls." They were made only at the Latest Stage and mostly found in the northern district of the main land of Japan.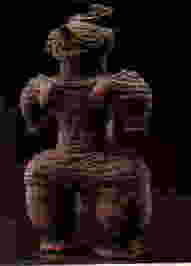 Left:
36 cm
Tajiri-cho, Miyagi Prefecture
Sun-glassed doll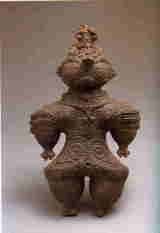 Right:
16 cm high.
Chiba City
This type is called "an owl-faced doll"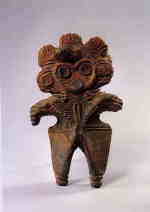 Left:
31 cm high
Azuma-machi, Gunma Prefecture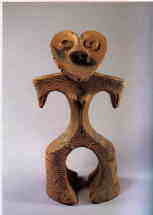 The Late Stage