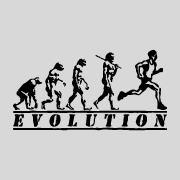 Welcome to the Kyoto Hash House Harriers. We love Beer and Running!



Make a note!
If information on this Web site differs from that appearing in the Kyoto H3 Facebook Group, the FB Group information should take precedence!
Hashers wishing to be sure of what's happening should contact either the Grand Master Lego Over or Previous Grand Master Dances with Sheep. (Remove the [spam-off!] from within the address before sending e-mail.)


Next Kyoto H3 Run

Run#81 Sunday 10th June
"Raining Cats And Dogs!"
Station: Ikoma (Kintetsu Nara Line)
Meet: 3:00 pm
Place: TBC (In front of south exit?)
Run/walk/crawl: 3:30 pm
Hare: Snoopy
The last time today's Hare, Snoopy, brought us to the Nara area it rained so hard most of his trail was washed away before the Pack started! Today could be the start of rainy season....
This time, if (when!) it rains, lay mooorrre flour! Nooo chalk, it's useless!


Kyoto H3 Receding Hareline

Run#82 Sunday 15th (to Monday 16th) July      >>> Overnighter!!! <<<
"Another Biwako BBQ Blowout!"
Station: Ogotoonsen (JR Kosei Line)
Meet: 3:00 pm         >>> A to B trail! <<<
Place: Foot-bath cabin outside station
Run/walk/crawl: 3:30 pm
Hare: Katch?
BBQ: Dances with Sheep
It's time for the annual two-day camp next to Lake Biwa! Your host, Dances with Sheep, will supply BBQ, draught beer and camping space. (A tent for harriettes and maybe one for harriers. Or sleep under the stars!) All the Pack has to do is bring ¥4,000 and a beer mug each!
Of course, donations of food, beer, and especially fireworks will be most welcome!
No Hare has been found yet so it might be yooouuu! And... it's a one-way trail — don't be late!



Run#83 Sunday ??th August
"Be A KyoH3 Hare!"
Station: TBA (Some line going somewhere))
Meet: 3:00 pm
Place: TBC
Run/walk/crawl: 3:30 pm
Hare: You?
Someone volunteer, please!


Contact Information
Questions about the hash? Need directions to the meeting place? Contact the Kyoto H3 Grand Master, Lego Over.

(Remove the [spam-off!] from within the address before sending e-mail.)

Bookmark (Ctrl+D) KyoH3 so you can visit us again!


C

B
---
Page last assaulted by Slimie Limie on 9 June 2018
Anything else you'd like to see on this site? Let Slimie Limie know!
---
© 1998–2018 Chisaii Neko Productions