ÿþ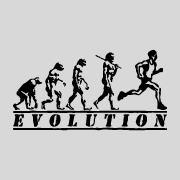 Welcome to the Kyoto Hash House Harriers. We love Beer and Running!



Make a note!
If information on this Web site differs from that appearing in the Kyoto H3 Facebook Group, the FB Group information should take precedence!
Hashers wishing to be sure of what's happening should contact either the Grand Master Lego Over or Previous Grand Master Dances with Sheep. (Remove the [spam-off!] from within the address before sending e-mail.)


Next Kyoto H3 Run

Run#83 Sunday 12th August
"Lake Or River? Inferno Verde!"
Station: Nagaokatenjin (Hankyu-Kyoto Line)
Meet: 3:00 pm
Place: Near west side of station
Run/walk/crawl: 3:30 pm
Hare: Semen Trophy
Today's Hare, Semen Trophy, does like to be afloat. But with no sea in sight for miles around, where will he take the Pack?
The Hare posted,
"Welcome to the jungle! Unless it rains, it will be hotter than hell (or probably both)!
Anyway, at the end there'll be beer that once was cold..."
And then was drunk, regardless!


Kyoto H3 Receding Hareline

Run#84 Sunday 9th September
"Cum Chase Some Monsters!"
Station: Obaku (JR Nara Line and Keihan Uji Line)
Meet: 3:00 pm
Place: Follow arrows from one of the exits!
Run/walk/crawl: 3:30 pm
Hare: Poke-A-Mom
See what Poke-A-Mom! can scare up for the Pack today!



Run#85 Sunday ??th October
"Be A KyoH3 Hare!"
Station: TBA (Some line going somewhere)
Meet: 3:00 pm
Place: TBC
Run/walk/crawl: 3:30 pm
Hare: You?
Someone volunteer, please!


Contact Information
Questions about the hash? Need directions to the meeting place? Contact the Kyoto H3 Grand Master, Lego Over.

(Remove the [spam-off!] from within the address before sending e-mail.)

Bookmark (Ctrl+D) KyoH3 so you can visit us again!


C

B
---
Page last assaulted by Slimie Limie on 11 August 2018
Anything else you'd like to see on this site? Let Slimie Limie know!
---
© 1998–2018 Chisaii Neko Productions