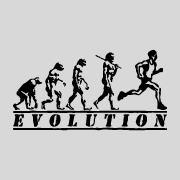 Welcome to the Kyoto Hash House Harriers. We love Beer and Running!



Make a note!
If information on this Web site differs from that appearing in the Kyoto H3 Facebook Group, the FB Group information should take precedence!
Hashers wishing to be sure of what's happening should contact either the Grand Master Lego Over or Previous Grand Master Dances with Sheep. (Remove the [spam-off!] from within the address before sending e-mail.)


Next Kyoto H3 Run

Run#85 Sunday 8th October
"Zen-NippOn-On 2018: Sayonara, Sayonara, Sayonara!"
Station: Kyoto Station (Kosei, Biwako, & JR Kyoto Lines)
Meet: 3:00 pm
Place: 100K Hyakkei Craft beer & Pizza 
Map ref.: 34.98935 N, 135.7609 E
Hare away: 3:30 pm
Hare: Slimie Limie
Did you enjoy Zen-NippOn-On 2018, Be Wacko at Biwako? Well, it's now time, sorry to tell you, for the PostLewb trail then fork off and see you next time!
Hashers cumming directly from Nash Hash should arrive at the restaurant around 15:15. Other hashers, cum as you please!
Today's Hare, Slimie Limie will Live-Hare a short run around the neighbourhood. After the Circle, On-In will be pay-by-yourself craft beer and food from the menu. (They make their own pizzas, in case you are interested! The fish'n'chips is excellent!)
Hashers with trains and 'planes to catch home can leave any time they like. We will be 300 metres from Kyoto JR Station, an express train and Shinkansen stop. If you're rich, the Haruka train will take you directly from Kyoto to KIX!


Kyoto H3 Receding Hareline

Run#86 Sunday ??th November
"Be A KyoH3 Hare!"
Station: TBA (Some line going somewhere)
Meet: 3:00 pm
Place: TBC
Run/walk/crawl: 3:30 pm
Hare: You?
Someone volunteer, please!


Contact Information
Questions about the hash? Need directions to the meeting place? Contact the Kyoto H3 Grand Master, Lego Over.

(Remove the [spam-off!] from within the address before sending e-mail.)

Bookmark (Ctrl+D) KyoH3 so you can visit us again!


C

B
---
Page last assaulted by Slimie Limie on 20 September 2018
Anything else you'd like to see on this site? Let Slimie Limie know!
---
© 1998–2018 Chisaii Neko Productions