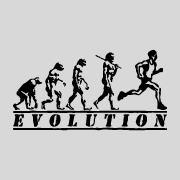 Welcome to the Kyoto Hash House Harriers. We love Beer and Running!



Note!
From 2nd August 2021, a further State of Emergency came in to effect.
In compliance with local government requests, Kyoto H3 meetings will be suspended until further notice.
Watch this space for announcement of hashing resumption!
Stay safe, hashers!


Make another note!
If information on this Web site differs from that appearing in the Kyoto H3 Facebook Group, the FB Group information should take precedence!
Hashers wishing to be sure of what's happening should contact the Grand Master Dances with Sheep. (Remove the [spam-off!] from within the address before sending e-mail.)


Next Kyoto H3 Run

Run#114 Sunday 8th August               >>>   Postponed until further notice   <<<

Kyoto H3 Mis-Management have reluctantly decided to postpone this event until the current State of Emergency is lifted.

"The Goddess Of Water Kisses The Hare?!"
Station: Shichijo (Keihan Main Line)
Meet: 3:00 p.m.
Place: Kyoto Beer Lab (5 minutes' walk from the station)
Run/walk/crawl: 3:30 p.m.
Hare: Short Leg Shaker
Today's hare, Short Leg Shaker, attracted sooo much rain on her last trail(s). Perhaps the goddess of water is secretly in love with her? The hare will test this theory today with a trail passing several Kyoto springs and a pub (hey, beer contains water...). If you wish, take a PET bottle with you to fill up with fresh Kyoto spring water! (Or beer? Not rain....)


Kyoto H3 Receding Hareline

Run#115 Sunday 5th September               >>>   Provisional!   <<<
"Be a Kyoto H3 Hare!"
Station: Near your house? (Some line going somewhere)
Meet: 3:00 p.m.
Place: Yer living room?
Run/walk/crawl: 3:30 p.m.
Hare: You!

2021 provisional run dates:

Run#116 Sunday 3rd October: TBA!
Run#117 Sunday 7th November: TBA
Run#118 Sunday 5th December: Bonenkai!



Contact Information
Questions about the hash? Need directions to the meeting place? Contact the Kyoto H3 Grand Master, Dances with Sheep.

(Remove the [spam-off!] from within the address before sending e-mail.)

Bookmark (Ctrl+D) KyoH3 so you can visit us again!


C

B
---
Page last assaulted by Slimie Limie on 7 August 2021
Anything else you'd like to see on this site? Let Slimie Limie know!
---
© 1998–2021 Chisaii Neko Productions