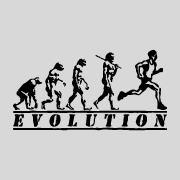 Welcome to the Kyoto Hash House Harriers. We love Beer and Running!



Note!
From 19th July 2020, Kyoto H3 resumes meetings and trails!
Hashers... Covid-19 is still out there and still a nasty virus that nobody wants to catch (ask my cousin in the UK... ('cept you can't any more, 'cos he died on 17th Jan. 2021, RIP)).
During the current State of Emergency until 7 March 2021, Kyoto H3 will run trail, have a Circle, then go our separate ways.
Please be careful to observe social distancing at all times!


Make a note!
If information on this Web site differs from that appearing in the Kyoto H3 Facebook Group, the FB Group information should take precedence!
Hashers wishing to be sure of what's happening should contact the Grand Master Dances with Sheep. (Remove the [spam-off!] from within the address before sending e-mail.)


Next Kyoto H3 Run

Run#113 Sunday 9th May
"Please Don't Piss Rain On His Birthday!"
Station: Takeda (Kyoto City Subway Karasuma Line)
Meet: 3:00 p.m.
Place: Bottom of the steps next to Exit 6. 
Run/walk/crawl: 3:30 p.m.
Hare: Bunter
It's been a looong time since Bunter hared for Kyoto H3 and his birthday falls this month, so we have a double celebration!
This hasher has a bad reputation for bringing rain, but spring / summer should be here by now, so let's hope nature brings him (and the Pack!) the present of blue skies and glorious sunshine!

Kyoto H3 Receding Hareline

Run#113 Sunday 13th June
"Be a Kyoto H3 Hare!"
Station: Near your house? (Some line going somewhere)
Meet: 3:00 p.m.
Place: Yer living room?
Run/walk/crawl: 3:30 p.m.
Hare: You!

2021 provisional run dates:

Run#115 Sunday 11th July: TBA
Run#116 Sunday 8th August: TBA!
Run#117 Sunday 5th September: TBA
Run#118 Sunday 3rd October: TBA!
Run#119 Sunday 7th November: TBA
Run#120 Sunday 5th December: Bonenkai!



Contact Information
Questions about the hash? Need directions to the meeting place? Contact the Kyoto H3 Grand Master, Dances with Sheep.

(Remove the [spam-off!] from within the address before sending e-mail.)

Bookmark (Ctrl+D) KyoH3 so you can visit us again!


C

B
---
Page last assaulted by Slimie Limie on 16 April 2021
Anything else you'd like to see on this site? Let Slimie Limie know!
---
© 1998–2021 Chisaii Neko Productions