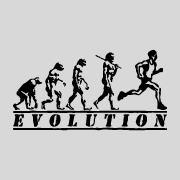 Welcome to the Kyoto Hash House Harriers. We love Beer and Running!



Make a note!
If information on this Web site differs from that appearing in the Kyoto H3 Facebook Group, the FB Group information should take precedence!
Hashers wishing to be sure should contact either the Grand Master Lego Over or Previous Grand Master Dances with Sheep. (Remove the [spam-off!] from within the address before sending e-mail.)


Next Kyoto H3 Run

Run#65 Sunday 19 February
"Curry a (Birthday) Favour!"
Station: Tofukuji (JR Nara Line)
Meet: 3:30 pm
Place: In front of the station exit
Run/walk/crawl: 3:30 pm
Hare: Delhi Belly
Birthday boy Delhi Belly invites the pack to help him celebrate another trip around India the sun!
In commemoration of Valentine's Day, the previous week, and White Day, in a couple of weeks, the Hare has requested that today hashers wear a special costume: White tops and red bottoms! The Pack will look like Japanese shrine maidens….
It isn't likely that we'll have Kingfisher or Taj Mahal Down-Downs, however, on his FaceBook page the Hare has hinted that we might see some Indian wine....
Finally... a contingent of some 26 Taipei hashers will be in town this weekend, 18 of whom will run the Kyoto marathon (sorry to use such a foul word on the hash Web site). Survivors will attempt to make the Circle and will definitely be at the On-In, so cum out and give them a good Kansai hash welcome!


Kyoto H3 Receding Hareline

Run#66 Sunday ?? March
"Be A KyoH3 Hare!"
Station: TBA (Some line going somewhere)
Meet: 3:00 pm
Place: TBC
Run/walk/crawl: 3:30 pm
Hare: Who?
Someone volunteer, please!


Contact Information
Questions about the hash? Need directions to the meeting place? Contact the Kyoto H3 Grand Master, Lego Over.

(Remove the [spam-off!] from within the address before sending e-mail.)

Bookmark (Ctrl+D) KyoH3 so you can visit us again!


C

B
---
Page last assaulted by Slimie Limie on 19 January 2017
Anything else you'd like to see on this site? Let Slimie Limie know!
---
© 1998–2017 Chisaii Neko Productions