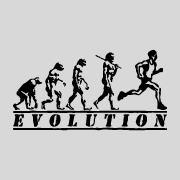 Welcome to the Kyoto Hash House Harriers. We love Beer and Running!



Note!
From 19th July, Kyoto H3 resumes meetings and trails!
Hashers... Covid-19 is still out there and still a nasty virus that nobody wants to catch (ask my cousin in the UK...).
Please be careful to observe social distancing at all times!


Make a note!
If information on this Web site differs from that appearing in the Kyoto H3 Facebook Group, the FB Group information should take precedence!
Hashers wishing to be sure of what's happening should contact the Grand Master Dances with Sheep. (Remove the [spam-off!] from within the address before sending e-mail.)


Next Kyoto H3 Run

Run#106 Sunday 25th October
"Hallowe'en Fancy-Dress Craft-Beer Hash!"
Station: Kiyomizu Gojo (Keihan Main Line)
Meet: 3:00 p.m.
Place: North-east of Gojo Bridge (from Exit 4)
Run/walk/crawl: 3:30 p.m.
Hare: Dances with Sheep
Dances with Sheep once again digs out his fancy (green?) togs and leads the Pack a merry dance around old parts of Kyoto. Hashers, try not to be outdone, find your ugliest, sexiest, or most outrageous outfits and wear 'em well. Or just cum as you are!
As a bonus, in the middle of the short, 5-km course, there will be a mini craft beer festival where we will stop for... a while! So hashers, be sure to bring cash with you on trail!
On-In will be at Kyoto Beer Lab with BYO food bought nearby, plus, after the cooking talk at the last KFMH3 On-In, Slimie Limie's home-cooked cheesy herby mashed potato!


Kyoto H3 Receding Hareline

Run#107 Sunday 15th November
"Whatever You Decide!"
Station: Near your house? (Some line going somewhere)
Meet: 3:00 p.m.
Place: Yer living room?
Run/walk/crawl: 3:30 p.m.
Hare: You!
If y'ain't hared in a while, why not volunteer?


Run#108 Sunday 13th December: TBA



Contact Information
Questions about the hash? Need directions to the meeting place? Contact the Kyoto H3 Grand Master, Dances with Sheep.

(Remove the [spam-off!] from within the address before sending e-mail.)

Bookmark (Ctrl+D) KyoH3 so you can visit us again!


C

B
---
Page last assaulted by Slimie Limie on 6 October 2020
Anything else you'd like to see on this site? Let Slimie Limie know!
---
© 1998–2020 Chisaii Neko Productions