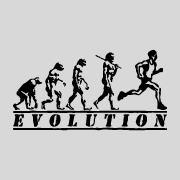 Welcome to the Kyoto Hash House Harriers. We love Beer and Running!



Make a note!
Due to previous confusion over changing information appearing in the Kyoto H3 Facebook Group more rapidly than that posted here (hashers, your Wired Sex does have a life besides the hash, and coding (and recoding... and rerecoding) html each time someone changes their mind takes a hell of a lot longer than simply typing a comment on Facebook!), Previous Grand Master Dances with Sheep and Grand Master Lego Over wish to make it clear that when discrepancies arise, the Facebook page should be considered as correct.
'Course, if you're not on Facebook, that means you have to rely on this "ancient" medium, doesn't it? Maybe drop one of them an email to be sure. (Remove the [spam-off!] from within the address before sending e-mail.)


Next Kyoto H3 Run

Run#58 Sunday 17 July
"Bewako Beckons For An Overnighter Yet Again!"
Station: Hieizan-Sakamoto (Kosei Line)         >>> Provisional! <<<
Meet: 3:00 pm
Place: TBC
Run/walk/crawl: 3:30 pm
Hare: Al-kanida         >>> Provisional! <<<
BBQ: Dances with Sheep
Question: Would any hashers like to run a one-way trail from a nearby station to a Lake Biwa boatyard? And then enjoy a BBQ with, possibly, if rumours pan out, home-made venison sausages, among other delights? Followed by fireworks and swimming in a private pool (harriers, puleaze bring swimwear, harriettes, optional) then camping out (harriettes in a supplied tent, harriers possibly under the stars)? And, there's more, a second (hangover!) hash next day — followed by another BBQ (ok, leftovers...)!
Sound good? Then watch this space for more details of the annual Biwako Campout Overnighter!
Al-kanida has volunteer to Hare pending logistics. Really, watch this space!
Hashers, do feel free to bring extra fireworks and food to BBQ and share!


Kyoto H3 Receding Hareline

Run#59 Sunday ?? August
"Be A KyoH3 Hare!"
Station: TBA (Some line going somewhere)
Meet: 3:00 pm
Place: TBC
Run/walk/crawl: 3:30 pm
Hare: Who?
Someone volunteer, please!


Contact Information
Questions about the hash? Need directions to the meeting place? Contact the Kyoto H3 Grand Master, Lego Over.

(Remove the [spam-off!] from within the address before sending e-mail.)

Bookmark (Ctrl+D) KyoH3 so you can visit us again!


C

B
---
Page last assaulted by Slimie Limie on 12 June 2016
Anything else you'd like to see on this site? Let Slimie Limie know!
---
© 1998–2016 Chisaii Neko Productions