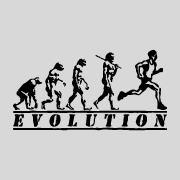 Welcome to the Kyoto Hash House Harriers. We love Beer and Running!



Make a note!
If information on this Web site differs from that appearing in the Kyoto H3 Facebook Group, the FB Group information should take precedence!
Hashers wishing to be sure should contact either the Grand Master Lego Over or Previous Grand Master Dances with Sheep. (Remove the [spam-off!] from within the address before sending e-mail.)


Next Kyoto H3 Run

Run#72 Sunday 17 to 18 September
"It's Biwako Beer & BBQ Time Again!"
Station: Ogotoonsen (JR Kosei Line)
Meet: 3:00 pm
Place: Foot bath cabin in front of south exit of station!
Run/walk/crawl: 3:30 pm
Hare: Catch! Maybe YOU?
Members can check the Facebook Event. Visitors, please contact GM or PGM at email addresses above.


Kyoto H3 Receding Hareline

Run#73 Sunday ?? October
"Be A KyoH3 Hare!"
Station: TBA (Some line going somewhere)
Meet: 3:00 pm
Place: TBC
Run/walk/crawl: 3:30 pm
Hare: Who?
Someone volunteer, please!


Contact Information
Questions about the hash? Need directions to the meeting place? Contact the Kyoto H3 Grand Master, Lego Over.

(Remove the [spam-off!] from within the address before sending e-mail.)

Bookmark (Ctrl+D) KyoH3 so you can visit us again!


C

B
---
Page last assaulted by Slimie Limie on 14 September 2017
Anything else you'd like to see on this site? Let Slimie Limie know!
---
© 1998–2017 Chisaii Neko Productions