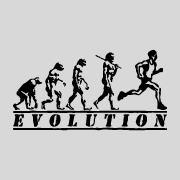 Welcome to the Kyoto Hash House Harriers. We love Beer and Running!



Make a note!
If information on this Web site differs from that appearing in the Kyoto H3 Facebook Group, the FB Group information should take precedence!
Hashers wishing to be sure should contact either the Grand Master Lego Over or Previous Grand Master Dances with Sheep. (Remove the [spam-off!] from within the address before sending e-mail.)


Next Kyoto H3 Run

Run#64 Sunday 15th January
"A Joint Start To The Year Of The Chicken: Happy new beer!"
Station: Kawaramachi (Hankyu Kyoto Line)
Meet: 3:00 pm
Place: Exit 1a, top of steps, street level
Run/walk/crawl: 3:30 pm
Kyoto Hare: Lego Over
Kinky Hare: Dances with Sheep
Kyoto H3 Master Lego Over and the newly-erected KFMH3 Master Dances with Sheep will start this year of the chicken with a joint Shinenkai run!
The hares have requested a prompt start because they have a beer- and sake-tasting tour in store for the pack!
The trail, around the Kawaramachi area, will include a visit to the Horino Memorial Museum. The beer- and sake-tasting charge is 300 yen.
Don't be late for this one!


Kyoto H3 Receding Hareline

Run#65 Sunday ?? February
"Be A KyoH3 Hare!"
Station: TBA (Some line going somewhere)
Meet: 3:00 pm
Place: TBC
Run/walk/crawl: 3:30 pm
Hare: Who?
Someone volunteer, please!


Contact Information
Questions about the hash? Need directions to the meeting place? Contact the Kyoto H3 Grand Master, Lego Over.

(Remove the [spam-off!] from within the address before sending e-mail.)

Bookmark (Ctrl+D) KyoH3 so you can visit us again!


C

B
---
Page last assaulted by Slimie Limie on 6 January 2017
Anything else you'd like to see on this site? Let Slimie Limie know!
---
© 1998–2017 Chisaii Neko Productions