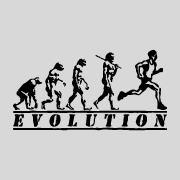 Welcome to the Kyoto Hash House Harriers. We love Beer and Running!



Make a note!
If information on this Web site differs from that appearing in the Kyoto H3 Facebook Group, the FB Group information should take precedence!
Hashers wishing to be sure of what's happening should contact either the Grand Master Lego Over or Previous Grand Master Dances with Sheep. (Remove the [spam-off!] from within the address before sending e-mail.)


Next Kyoto H3 Run

Run#80 Sunday 13 May
"Birthday Hare Craft Beer Festival!"
Station: Nijo (JR Tokaido Main Line)
Meet: 3:00 pm
Place: Follow arrows from west exit to nearby park
Run/walk/crawl: 3:30 pm
Hare: Lego Over
Today's birthday hare Lego Over is lucky enough to have a craft beer festival laid on for him! So of course, today's trail will have a "beer stop" on it. A looong beer stop at the 2018 Kyoto Craft Beer Festa! One glass of beer costs ¥400. But hashers, ¥2,100 gets you six advanced tickets! Take money with you on trail!
A commemorative glass costs ¥500, however, they run out fast after going on sale from 11:00 a.m.... So, hash pre-lewb, anyone?


Kyoto H3 Receding Hareline

Run#81 Sunday ?? June
"Be A KyoH3 Hare!"
Station: TBA (Some line going somewhere)
Meet: 3:00 pm
Place: TBC
Run/walk/crawl: 3:30 pm
Hare: Who?
Someone volunteer, please!


Contact Information
Questions about the hash? Need directions to the meeting place? Contact the Kyoto H3 Grand Master, Lego Over.

(Remove the [spam-off!] from within the address before sending e-mail.)

Bookmark (Ctrl+D) KyoH3 so you can visit us again!


C

B
---
Page last assaulted by Slimie Limie on 23 April 2018
Anything else you'd like to see on this site? Let Slimie Limie know!
---
© 1998–2018 Chisaii Neko Productions