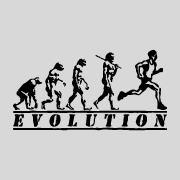 Welcome to the Kyoto Hash House Harriers. We love Beer and Running!



Make a note!
Due to previous confusion over changing information appearing in the Kyoto H3 Facebook Group more rapidly than that posted here (hashers, your Wired Sex does have a life besides the hash, and coding (and recoding... and rerecoding) html each time someone changes their mind takes a hell of a lot longer than simply typing a comment on Facebook!), Previous Grand Master Dances with Sheep and Grand Master Lego Over wish to make it clear that when discrepancies arise, the Facebook page should be considered as correct.
'Course, if you're not on Facebook, that means you have to rely on this "ancient" medium, doesn't it? Maybe drop one of them an email to be sure. (Remove the [spam-off!] from within the address before sending e-mail.)


Next Kyoto H3 Run

Run#61 Sunday 9 October
"Five Years Resurrected Already!"
Station: Kyoto (JR Tokaido-Sanyo Line)
Meet: 3:00 pm
Place: Follow the white arrows from the second-floor ticket gate
Run/walk/crawl: 3:30 pm
Hare: Short Leg Shaker
Today is the fifth anniversary of the resurrection of Kyoto Hash!
Hare Short Leg Shaker will lay a suitable trail while PGM Dances with Sheep will prepare and sell commemorative fifth-anniversary tee-shirts! Don't miss this one!


Kyoto H3 Receding Hareline

Run#62 Sunday 27 November
"That's No Deer, It's A Dog!"
Station: Nara (Kintetsu Line)
Meet: 3:00 pm
Place: TBC
Run/walk/crawl: 3:30 pm
Hare: Snoopy
Only hashers of old will remember today's Hare, Snoopy. A veteran of early 90s Kobe H3, he disappeared from the Kansai Hash scene on moving to Nara. A couple of months ago he resurfaced and hasn't missed a Sunday hash since!
In its previous existence, Kyoto H3 ran in or around Nara at least once, sometimes twice in a year; today, the Hare treats the resurrected KyoH3 to our first trip!



Run#63 Sunday ?? December
"Be A KyoH3 Hare!"
Station: TBA (Some line going somewhere)
Meet: 3:00 pm
Place: TBC
Run/walk/crawl: 3:30 pm
Hare: Who?
Someone volunteer, please!


Contact Information
Questions about the hash? Need directions to the meeting place? Contact the Kyoto H3 Grand Master, Lego Over.

(Remove the [spam-off!] from within the address before sending e-mail.)

Bookmark (Ctrl+D) KyoH3 so you can visit us again!


C

B
---
Page last assaulted by Slimie Limie on 25 September 2016
Anything else you'd like to see on this site? Let Slimie Limie know!
---
© 1998–2016 Chisaii Neko Productions