OLYMPUS 35RD
---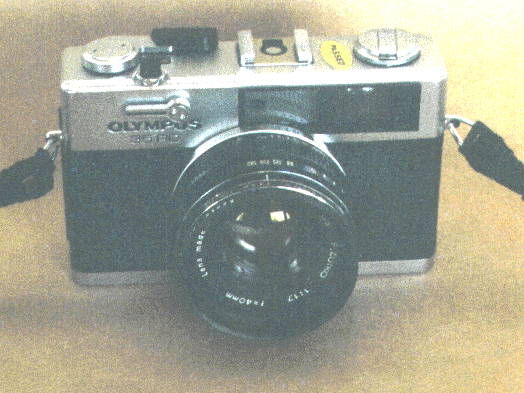 ---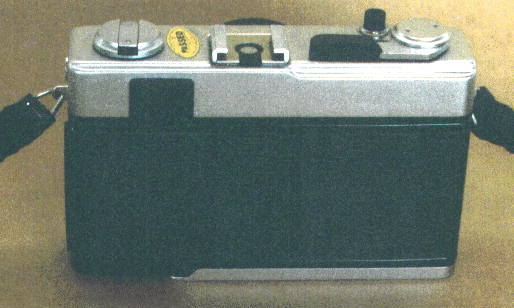 ---

It is great that Mr.Marco Tulio Valentim Alvarenga in Brazil got bran-new(!) Olympus 35RD with "PASSED" sticker on its top recently. He kindly sent pictures in this page and comments below to me.

35RD was a camera for only export to countries other than Japan. 35RD is hardly found in Japanese used camera market.

N.Maekawa
Japan
maekawa@japan.email.ne.jp
---
Comments by Mr.Marco Tulio Valentim Alvarenga;

The Olympus 35RD is a metal body AE shutter priority and full Manual ( without metering ) camera.
The lens is a fast f:1.7, 40mm, 6 elements in 4 groups, Zuiko. The photos, even at 1.7, are very crispy.
The Viewfinder shows a projected frame, parallax marks and an approximate aperture. Both under-exposure and over-exposure are marked on red. When the needle is in the under or over exposure regions the shutter is blocked.
Shutter speeds dial is in the lens barrel and shows speeds from 1s to 1/500s plus B.
Auto flash is also mechanically adjusted on lens barrel for different Guide Numbers.
Handling is very good.

IMPRESSION

[ Perfect! ]

Compact size and very convenient to carry.
Can be used without batteries at manual setting mode.
The filter size is 49mm, quite standard.
Fast Lens, good performance at low light.
Superb crispy images.

[ Not very good ]

Aperture readings at viewfinder are not precise. When in manual setting mode the aperture meter does not work.
There is no way to use a lens shade because it would partially lock the viewfinder ( unless you make your own cut to size ).
Need to carry a ND4 filter in very sunny days and when using 200 - 400 ISO films because the shutter always blocks at over-exposure, even at 1/500s ( today's negative colour films would accept a +1 or +2 overexposure without noticeable deterioration of image ).

---